September is a great time for crafting with the kids. Here at Fun Family Crafts, we have more than 11,000 fun craft tutorials for kids of all ages! You're sure to discover just what you're looking for.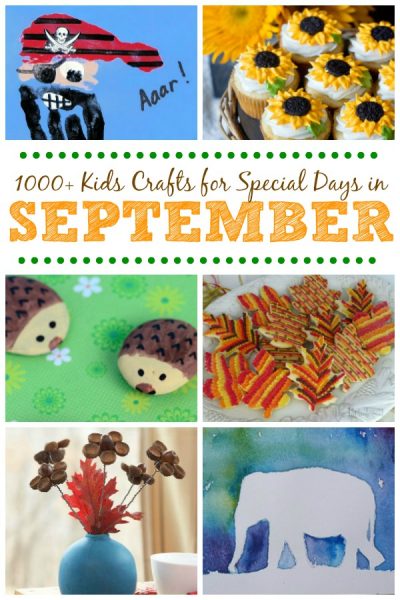 Crafting in September
Follow any of the links below to find crafts related to the special celebrations that take place during September.
———
During September, we celebrate:
Here are the special days that we love in September!
September is a great time to start your fall crafting. There are over 1000 fall-themed craft tutorials for you to peruse. We also have over 400 crafts to celebrate back-to-school season!
———–
Whatever you're planning this month, be sure to check Fun Family Crafts for any kid-friendly craft tutorials you need. Happy September!