September is National Rice Month. Celebrate with all sorts of rice activities and by crafting with this versatile and inexpensive material. At Fun Family Crafts, we have over 25 crafts made with rice. And let's not forget about all the edible crafts you can make with rice cereal! We have 50 creative ways to turn Rice Krispies Treats into crafts that the kids will love to make and eat.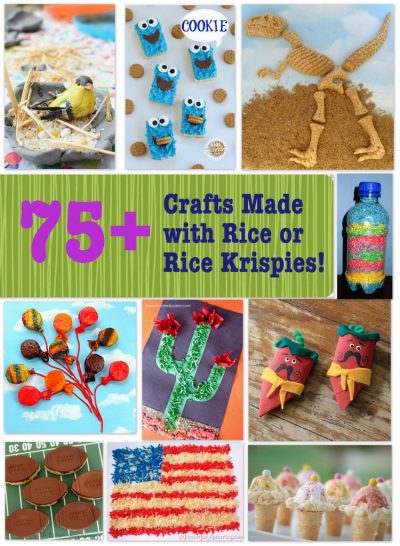 Below are 5 of our favorite rice activities and crafts. You can browse through 25+ rice crafts here.
Rice Activities & Crafts
Here are 5 of our cutest and tastiest Rice Krispies Treat crafts. You can browse through all 50+ Rice Krispies Treat ideas here.
Rice Krispies Treat Crafts
Happy National Rice Month!