If you're looking for some fun turkey crafts to make, you've hit the jackpot! We've collected over 180 turkey crafts for toddlers, preschoolers and older kids too! We've selected ten of our favorites below, but you can find all 180+ turkey crafts right here.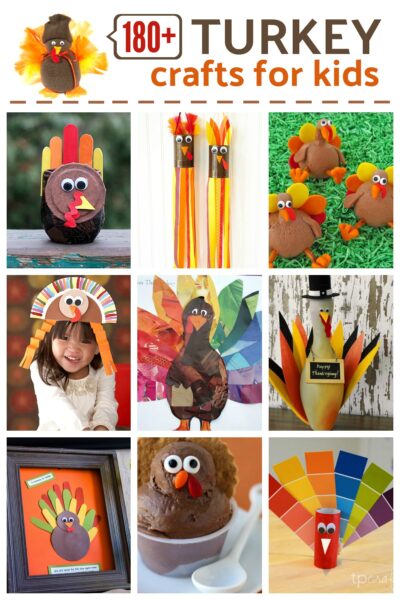 Turkey Crafts for Kids
If you're looking for fun turkey crafts for kids, you've come to the right place. You will find turkeys made from recycled items, jars, construction paper, paint, food, socks, and more!
Looking for more than just turkey crafts?