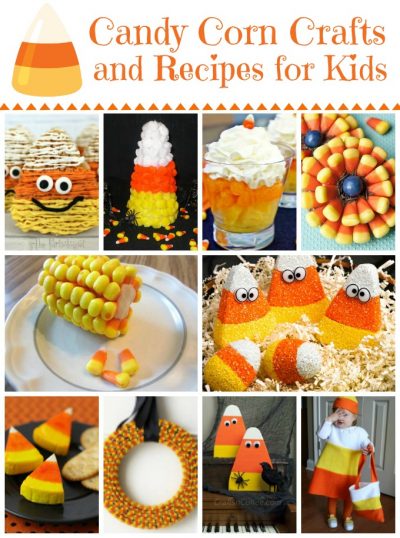 Candy corn originated in 1880 and the colors mimic that of real corn kernels that come from dried ears. The recipe for candy corn hasn't changed in over 130 years, though now you can find different color variations that cater to different holidays. Check out all the creative candy corn crafts and treats we have collected here at Fun Family Crafts! Below are ten of our favorites.
Candy Corn Crafts and Recipes
1. Candy Corn on the Cob – Place this festive treat where guests can pick off candy corn as they visit.
2. Candy Corn Cheese Wedge – Turn a plain piece of cheese into a festive Halloween appetizer that's great fun for a party.
3. Candy Corn Cuties – Decorate for Halloween with these easy-t0-make, lightweight candy corn characters that are sure to make you smile.
4. Candy Corn Fruit Cup – This healthy treat is inspired by candy corn but is made of fruit, and is perfect for an after-school or party snack.
5. Candy Corn Flower Cookies – Use candy corn to turn plain cookies into pretty fall flowers that taste great.
6. Pom Pom Candy Corn – Create a candy corn decoration using colored pom pom. This is a simple project that looks so festive.
7. Candy Corn Wreath – Celebrate fall with an eye-catching wreath made from real candy corn. It's easy to do and can be preserved to last for years.
8. Candy Corn Rice Krispie Treats – Turn tasty rice krispie treats into adorable fall candy corn. It's so easy to do and couldn't be cuter!
9. Candy Corn Costume – Dress up like a candy corn this Halloween using fleece and the easy-to-follow sewing tutorial.
10. Candy Corn Eggs and Characters – Decorate for Halloween with these cute and colorful candy corn eggs and characters, made with paint, glitter and foam.
All of our Halloween crafts, recipes, printables and costumes (over 1000 of them!) are waiting for you too, so be sure to check them out.