You read that right, over 650 crafts that use construction paper! It's crazy to think that there are that many, but construction paper  itself has been around since the late 1800's! It's inexpensive (if you buy it online at Amazon
[affiliate link] it's about 3 cents per sheet) or you can find it at stores like Walmart by the crayons. Most dollar stores carry it too. Every house with children should have construction paper, it provides hours of fun for very little expense!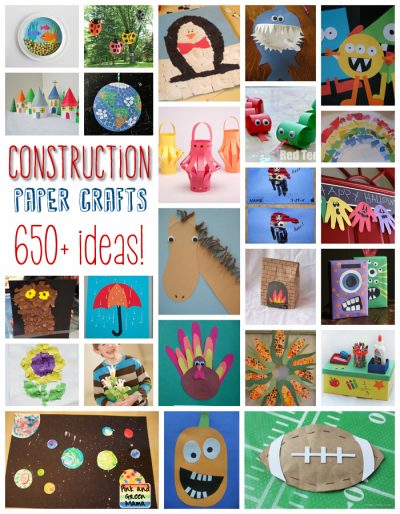 650+ Construction Paper Crafts
We've collected over 650 ideas here. In some the construction paper is the main star, while in others it's used as an embellishment. Hopefully some of these crafts will provide you and your kids with lots of crafty inspiration!
Here are some of our favorites:
See all 650 construction paper crafts here or check out our other craft collections here.