February is a great month for crafting. The month may be short, but it brings many special crafting opportunities for kids! Whether you're searching for ideas for Groundhog Day, Valentine's Day, or International Polar Bear Day, we have all sorts of craft tutorials for kids of all ages! Follow any of the links below to find exactly what you're looking for, or search through the 11,000+ craft tutorials we've collected here at Fun Family Crafts.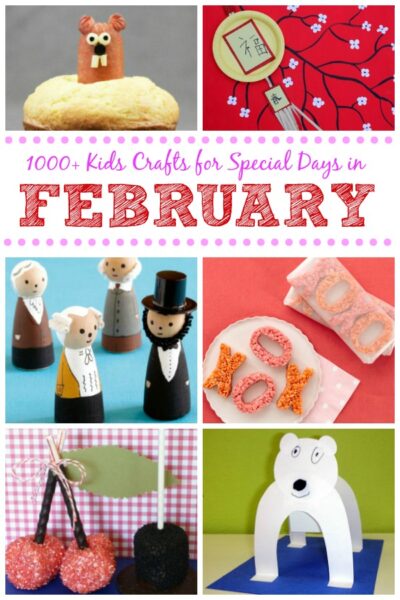 Crafting in February
Follow any of the links below to find crafts related to the special celebrations that take place during February.
———
During February, we spend all month celebrating:
These are the special days that we love in February!
———
Whatever you're celebrating, be sure to check Fun Family Crafts for fun, kid-friendly craft tutorials. Happy February!