Here at Fun Family Crafts, we've gathered over 290 crafts using cardboard tubes. There are projects for all ages and abilities, and for any holiday or occasion. Take advantage of this plentiful crafting supply and start creating!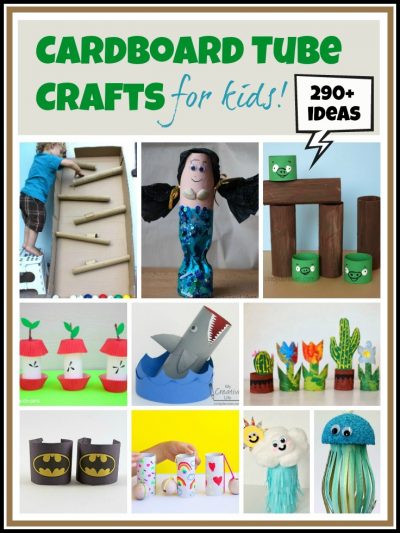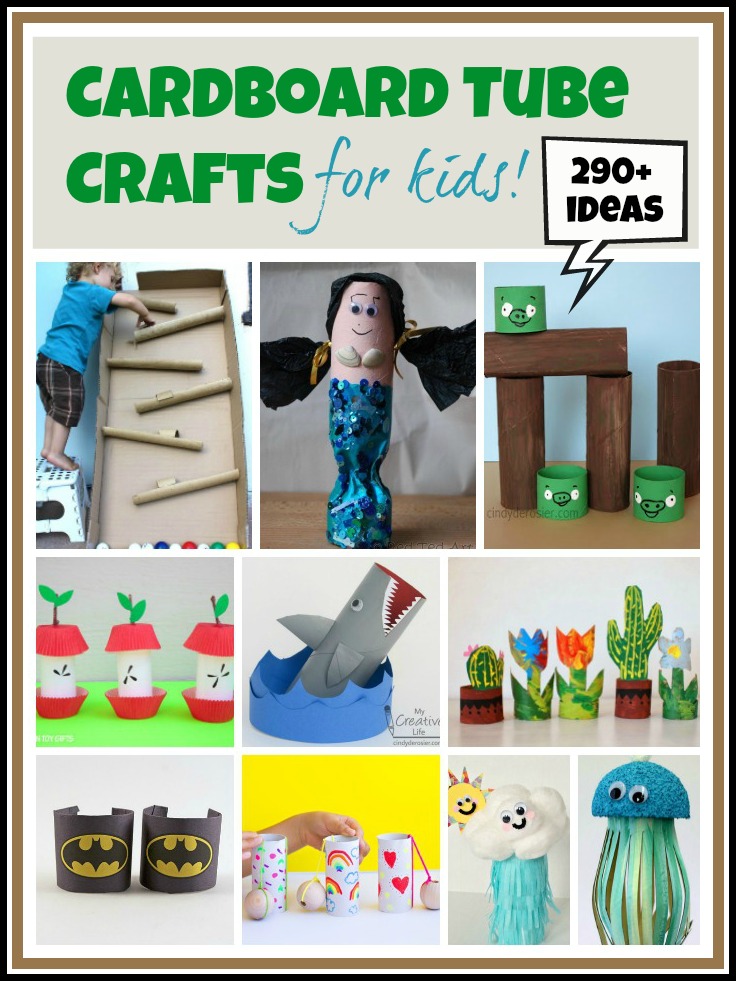 Cardboard Tube Crafts for Kids
1. Cardboard Tube Mermaid – This cardboard tube mermaid is great for imaginative play or as a fun decoration in a little girl's room. What a great way to use something that would otherwise be thrown away!
2. Cardboard Tube Apple Cores – Cardboard tubes and cupcake liners become adorable apple cores! This easy project is lots of fun.
3. Ball Maze – Raid the recycling bin for cardboard tubes and boxes to make your own ball maze. Then watch the kids enjoy hours of play.
4. Cardboard Tube Shark – Turn an empty cardboard tube into a jumping shark. Make it as friendly or scary as you want!
5. Cardboard Tube Jellyfish – Combine foam and a cardboard tube to make the cutest jellyfish you've ever seen! It's a great decoration for any beach- or ocean-themed party.
6. Rain Cloud Craft – Transform an empty cardboard tube into a rain cloud. This adorable project is great for spring or as part of a study of weather.
7. Batman Wrist Cuffs – These super easy wrist cuffs are made with a cardboard tube and a printable logo. They're great for any superhero fan!
8. Cardboard Tube Flowers and Cacti – Empty cardboard tubes get a new life as colorful flowers and beautiful cacti. They're easy, inexpensive and fun.
9. Homemade Angry Birds Game – Play Angry Birds in real life with this cardboard tube version. This safe, kid-friendly toy is great indoors our out.
10. Ball and Cup Game – Make your own version of the classic ball and cup game using cardboard tubes. With no difficult rules to follow, this game always popular with kids!
We're adding new cardboard tube crafts all the time. Be sure to check out the rest of the cardboard tube crafts we've featured!