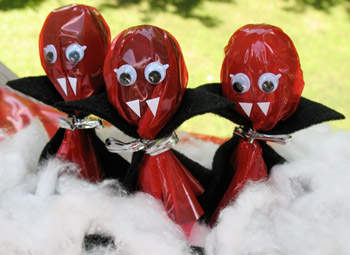 Vampire Lollipops
These cute little vampires lollipops make great party favors for your Halloween party. Be sure to make plenty, as they'll fly off before you know it!
What You Need
Red cellophane
Lollipops
Black felt
Twist ties
White address labels
Scissors
Peel and stick wiggle eyes
How To Make It
1. Using the
pattern
, cut one cape for each lollipop from black felt.
2. Cut a piece of cellophane into a square, large enough to wrap around the head of the lollipop. Wrap the cellophane around the lollipop, but do not secure with the twist tie just yet.
3. Place the wrapped lollipop onto the felt cape. Wrap twist tie around both at the neck of the lollipop. Bend the ends of the twist ties to look like bow ties.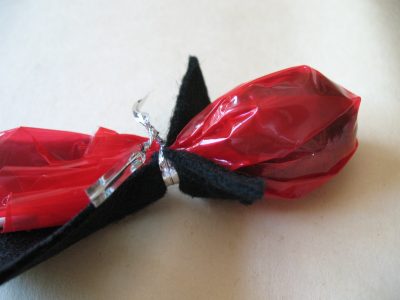 4. Cut fangs from white address labels and stick to the front of the lollipop. Attach peel and stick wiggle eyes to the front of the lollipop. Or, try creepy eye Halloween stickers in place of wiggle eyes.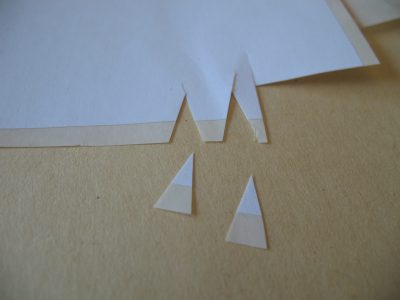 This project was created by Amanda Formaro, originally for Kaboose/Spoonful.