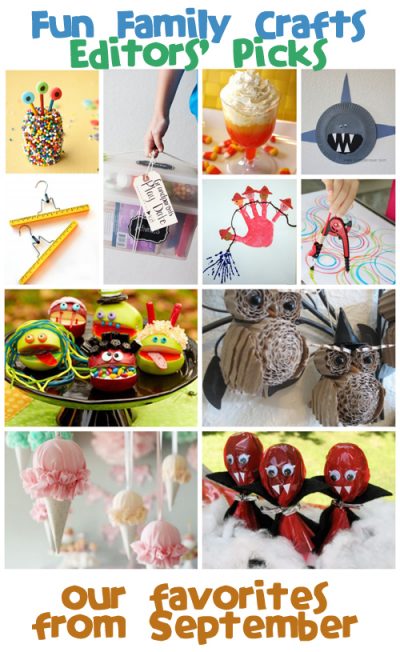 It's hard to believe, but there are over 5,500 kid's crafts and recipes featured here on Fun Family Crafts! On average, we share about 200 projects every month. For September, my assistant editor, Cindy, and I went through and selected our top 5 favorites for the month. So for September, here are the editors' picks!
Just a note that we each chose our favorites independently, so it was fun to see that we both chose this first one amongst our favorites!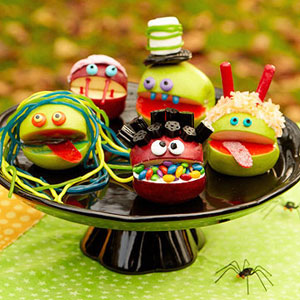 Amanda's and Cindy's pick: When I saw these Apple Monsters come through, they just made me smile. They reminded me of a similar project I did with my kids when they were younger. Super fun for fall and Halloween!
Cindy says "I'm a sucker for edible crafts and these apples are awesome.  I love how different they all are.  So much room for creativity!"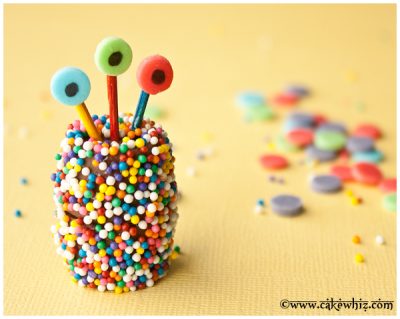 Amanda's pick: At first glance I was in love with these adorable Rolo Monsters. They look a bit like aliens too, so either way works for me. I just think they are the epitome of cute!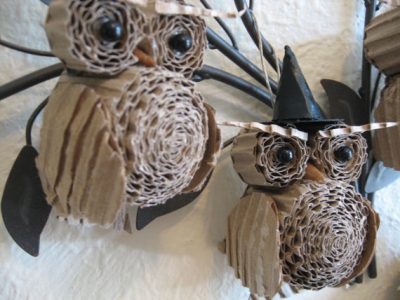 Cindy's pick: These Cardboard Owls combine so may things I love: owls, Halloween, and trash-to-treasure projects.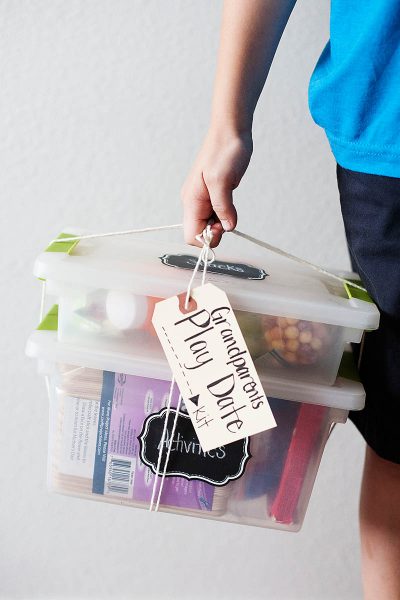 Amanda's pick: I'm not a grandparent yet, but I still remember as a child going to an aunt's house or to grandma's and finding myself missing my room and all of its contents. This ingenious Grandparents' Play Date Kit is the perfect solution and is completely self contained and organized. Brilliant!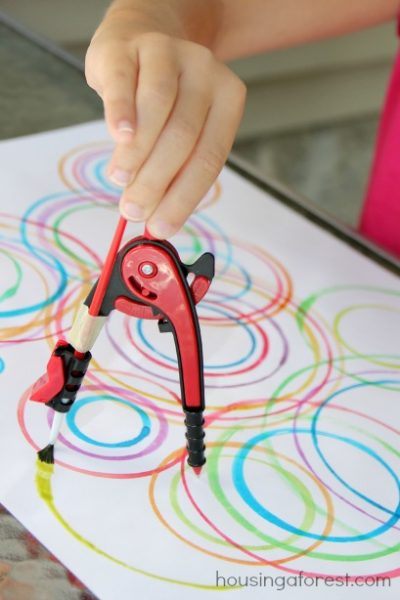 Cindy's pick: This Compass Painting project is such a unique take on watercolor painting. I was inspired to try this with using crayons on a hot plate, but we don't own a compass that will hold a crayon. I'm on the lookout for one that will!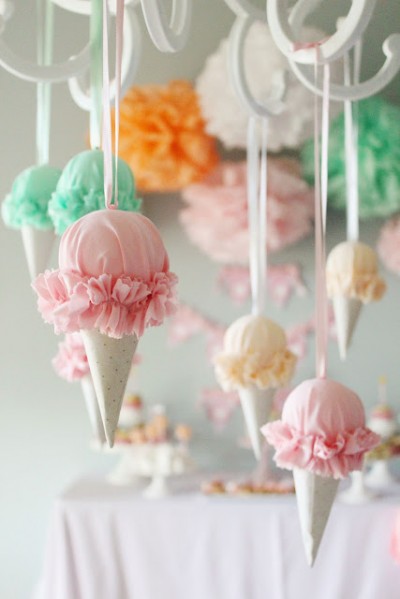 Amanda's pick: Oh my gosh, these beautiful Ruffled Ice Cream Cones hanging from the ceiling! How could you not love them? It makes me wish my daughter were little for just one day so I could decorate the room with these.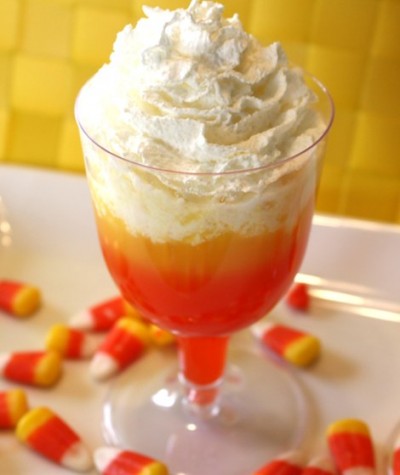 Cindy's pick: This Candy Corn Cooler is simple, adorable and tasty.  Yes, after finding this tutorial I HAD to try it for myself.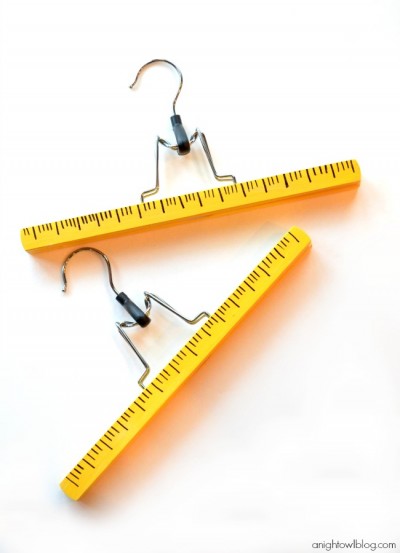 Amanda's pick: I just absolutely love the simplicity of this project. It's super easy to make and this School Art Display is totally useful any time of the year!
Cindy's pick: I love all handprint crafts.  These little Handprint Firefighters make me smile.
Cindy and I both make kid's crafts, but neither one of us wanted to choose our own projects amongst our favorites. So instead, we each chose one of the other's to feature. So here those are!

Cindy made this Paper Plate Shark and as soon as I saw it come through I loved it! I've always loved paper plate crafts, so this is definitely among my faves!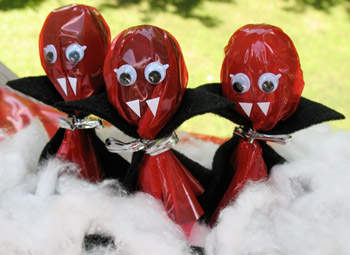 Cindy chose my Vampire Lollipops that I made several years ago for Kaboose. They are now on Spoonful and perfect for Halloween!
Thanks for joining Cindy and I here on Fun Family Crafts each day. Be sure to sign up for our daily emails so you don't miss a craft!
If you were featured here, we encourage you to grab an editor's pick badge below and link it back to this post to share with your readers!