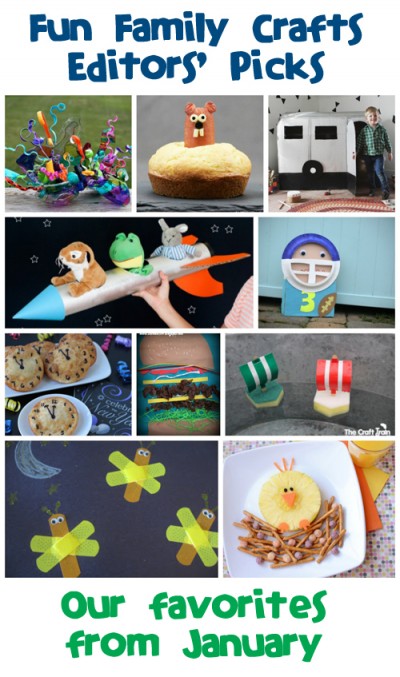 In January this year, we added over 200 new craft projects for you and your kids to make. Hopefully you've had a chance to peruse and enjoy many of them. During January we of course saw many new Valentine's craft projects come in, but we also saw a variety of others. Below you will find my favorites and my assistant editor, Cindy's favorites.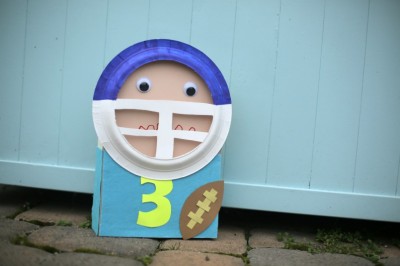 Amanda's pick: I don't know what it is about this cereal box football player, but I just think it's absolutely adorable! It was definitely my favorite for January.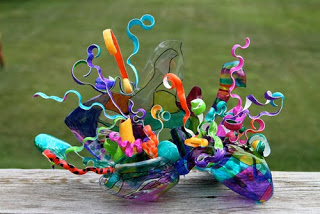 Cindy's pick: Dale Chihuly's art is stunning, but glasswork isn't exactly child-friendly.  Not only is this shrink-plastic Chihuly-Inspired Sculpture child-friendly, but it looks almost as good as the glass version!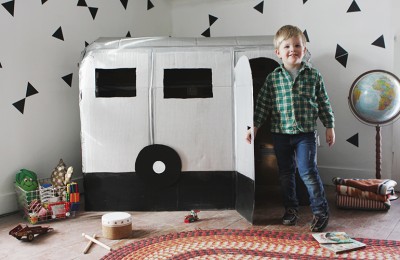 Amanda's pick: I wish I had seen this years ago when my kids were still small. We did a lot of camping, and this cardboard camper playhouse would have fit in perfectly!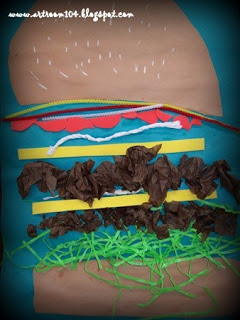 Cindy's pick:  I love the variety of craft materials used to make these cute Mixed Media Hamburgers.  So much room for creativity!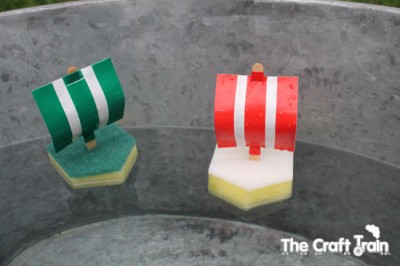 Amanda's pick: I just finished writing a duct tape craft book for kids, so when I saw these duct tape sponge boats I bonked my forehead with a "why didn't I think of that" gesture! Love these.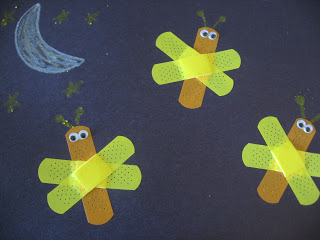 Cindy's pick:  Sometimes the simplest crafts are the best.  These Band-aid Lightning Bugs are as easy as they are clever.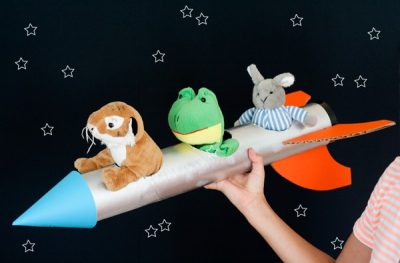 Amanda's pick: How could I not love this? I have probably made hundreds of crafts from cardboard tubes, so this cardboard tube rocket is right up my alley.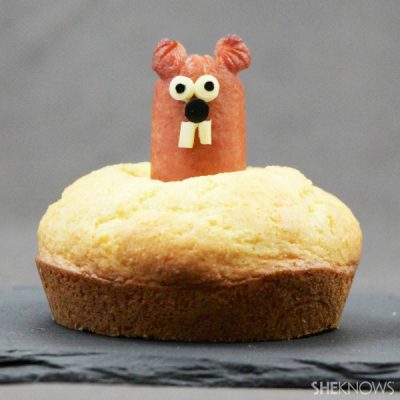 Cindy's pick:  These are are the cutest groundhogs ever!  The fact that these Groundhog Hot Dogs are edible makes them even better.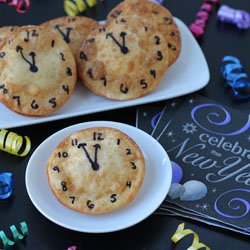 Amanda's pick: While I can crank out kid's crafts left and right, I've always been in awe of the edible crafter. It's just not my strong suit. Turning food, like these edible wonton clocks, into art is an awesome talent.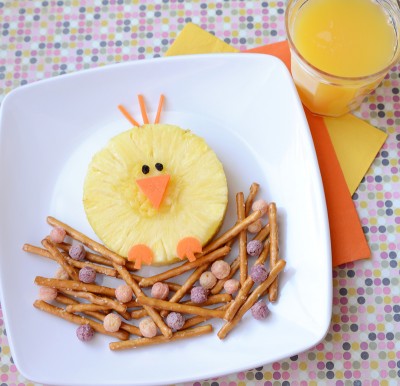 Cindy's picks: I'm a sucker for adorable food, but so often it's made from dessert items. I love that this Birdie Kix Snack and nest is made from healthy stuff that I'd be happy to serve as a snack or with a meal.
---
Thanks for joining Cindy and I here on Fun Family Crafts each day. We hope you enjoyed our top picks from January! Be sure to sign up for our daily emails so you don't miss a craft.
If you were featured here, we encourage you to grab an editor's pick badge below and link it back to this post to share with your readers!