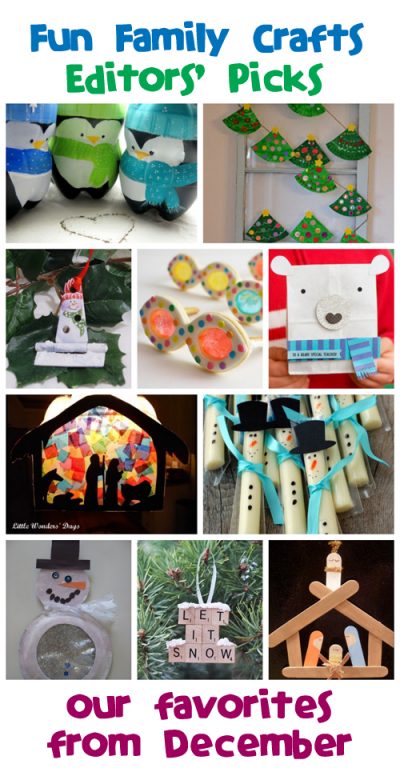 For December, we featured almost 300 new crafts and recipes! That brings our total to just under 6,200 crafts, recipes and activities for you to browse through. Phew! My assistant editor, Cindy and I went through and chose our top five favorites for December and it wasn't an easy task. So many fun projects to choose from! Here were our results: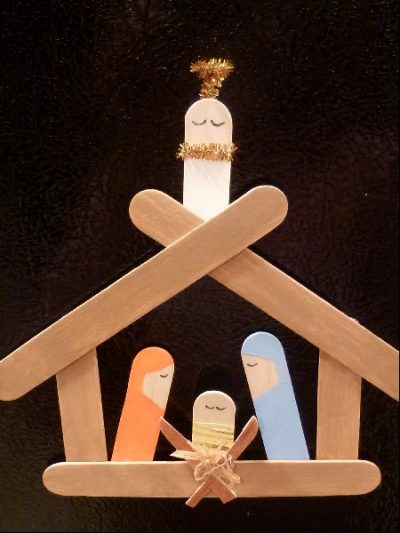 Amanda's pick: By far my favorite this month was this Popsicle Stick Nativity. It's just so precious, presents the reason for the season so well, and is easy to make. Love it.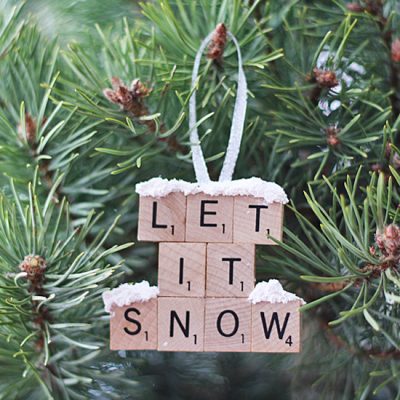 Cindy's pick: I am a Scrabble fanatic.  I own eight boards, plus a big bin of loose tiles for making projects like this one.  I definitely need this scrabble tile ornament on my tree.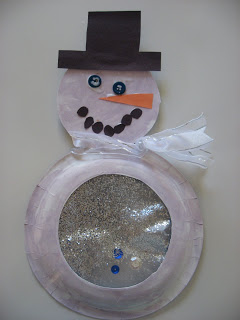 Amanda's pick: It's funny because the moment I saw this Snow Globe Snowman I knew he would end up in my top picks. I just remember thinking how brilliant it was to make his belly into a snow globe! Too cute.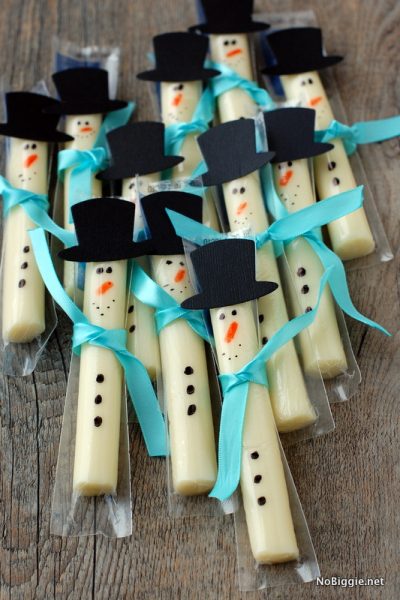 Cindy's pick: These string cheese snowmen are adorable.  I love that they are actually healthy, as many of the cute food crafts aren't.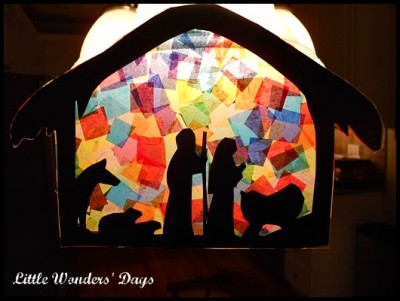 Amanda's pick: The colors in this Nativity Sun Catcher paired with the simple silhouette are just beautiful. What more can I say?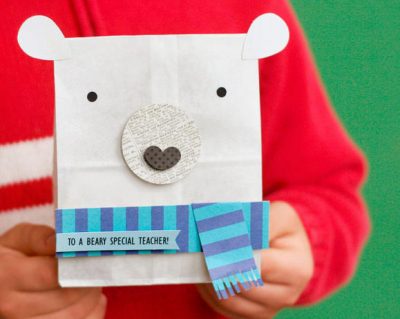 Cindy's pick: This polar bear gift bag is so sweet and so easy to make.  I love this idea.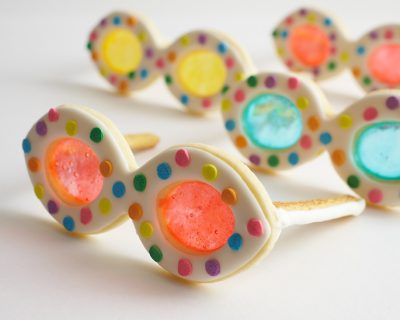 Amanda's pick: These colorful Edible 3-D Sunglasses are perfect for New Year's Eve, a beach party, mardi Gras, you name it! Just plain fun!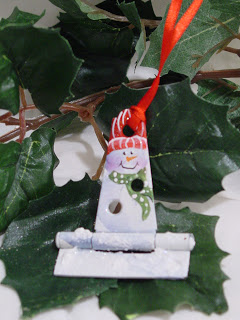 Cindy's pick: I've seen hinges countless times in my life and never once thought of making a snowman hinge ornament.  I'm always impressed when someone turns an ordinary object into something completely different.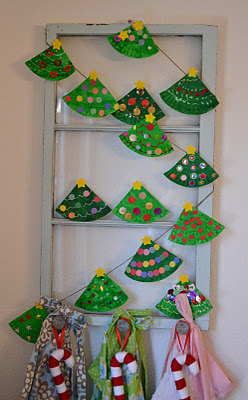 Amanda's pick: I personally make a lot of paper plate crafts for kids, so when I saw this Paper Plate Christmas Tree Garland it was a V8 moment. I smacked myself on the forehead and said "why didn't I think of that?"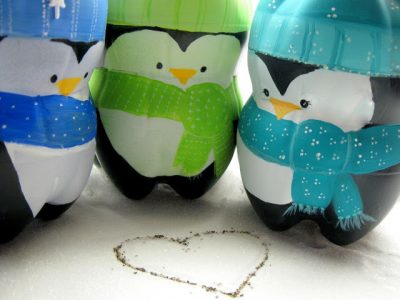 Cindy's pick: Once again, an artist has turned something ordinary (2 liter bottles) into something completely different.  These plastic bottle penguins are so incredibly cute.
Thanks for joining Cindy and I here on Fun Family Crafts each day. We hope you enjoyed our top picks from December! Be sure to sign up for our daily emails so you don't miss a craft.
If you were featured here, we encourage you to grab an editor's pick badge below and link it back to this post to share with your readers!