Valentine's Day has become a very popular crafting holiday, especially with the younger set! It's a great time to remind children how important friendship, kindness and love are. Here at Fun Family Crafts, you will find hundreds of Valentine's Day crafts and recipes to make with kids! Whether you're looking for valentine cards, card holders, edible treats, gifts or decorations for home or the classroom, we have something for all ages and skill levels.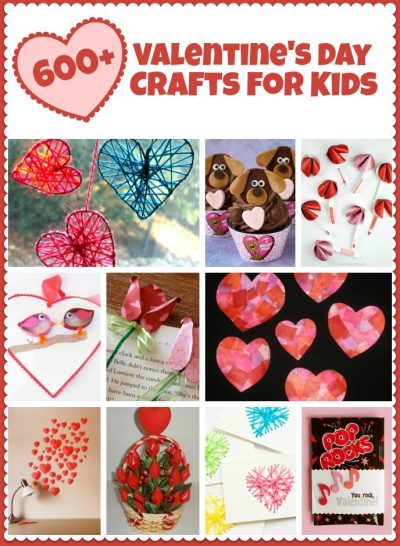 Valentine's Day Crafts and Recipes
1. Cardboard Tube Love Birds – Turn empty cardboard tubes into the cutest little love birds! This is a fun craft for Valentine's Day or any time you want to show someone how much you love them.
2. String Heart Yarn Cards – These beautiful cards have great texture and are excellent for developing fine-motor skills. Personalize them with the recipients' favorite colors.
3. Puppy Love Cupcakes – Say 'I Woof You!" to friends and family with these adorable dog-themed cupcakes. They're really quite easy to make using store-bought cupcakes and candies.
4. Rose Valentine Bookmarks – Tell a loved one they hold the place in your heart with this beautiful rose bookmark. The long pipe cleaner stems tuck neatly between the pages of a book.
5. Paper Fortune Cookie Valentines – These glittery paper fortune cookies are a great way to give messages to special friends and family members. They're easy to make for just a few people or the whole class.
6. Yarn Hearts – Wrap yarn around hearts made from rustic floral wire. Hang them in the window for Valentine's Day or tuck in a note and give them to someone special.
7. Tissue Paper Hearts – Torn or wrinkled tissue paper gets new life when you use it to make these beautiful hearts. It's easy enough for kids of all ages.
8. Pop Rocks Valentine – These Pop Rocks Valentines are perfect for friends, classmates and anyone else who rocks. Draw, print or punch the musical notes.
9. Wall of Paper Hearts – Decorate for Valentine's Day with this beautiful wall of paper hearts. It's easy to do and it looks spectacular.
10. Hershey's Kiss Roses Bouquet – Red roses and chocolate are two of the most iconic symbols of love. Combine them in this stunning bouquet.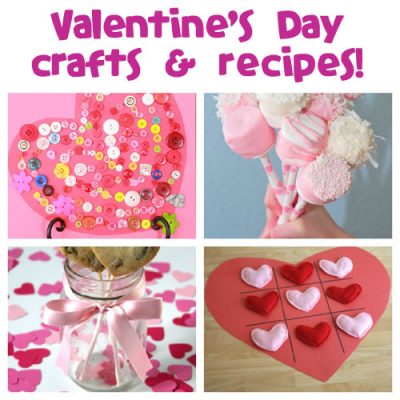 Be sure to check out the hundreds of Valentine's Day crafts for kids!