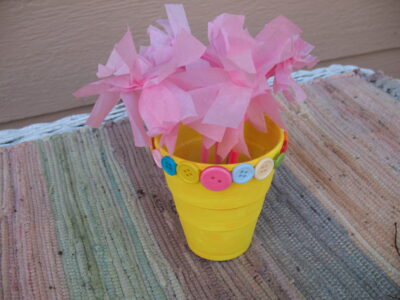 Tissue Paper Carnations
Learn how easy it is to make a bouquet of carnations to give to someone special. This easy project is great for Valentine's Day, Mother's Day, or throughout spring.
What You Need:
tissue paper
scissors
pipe cleaners
How to Make It:
Cut a piece of tissue paper approximately 6″ x 12″. Fold it in half to make a rectangle that is 3″ x 12″.
On the NON-FOLDED side, make 2″ cuts approximately 1″ apart.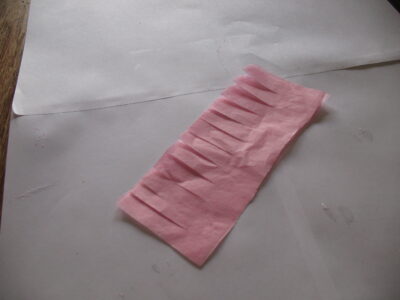 Cut a 1″ piece off the end of a pipe cleaner.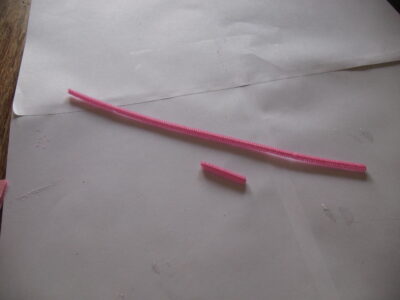 Place the long piece of pipe cleaner so that one end touches the center of the tissue paper rectangle. The other end should extend beyond the FOLDED side.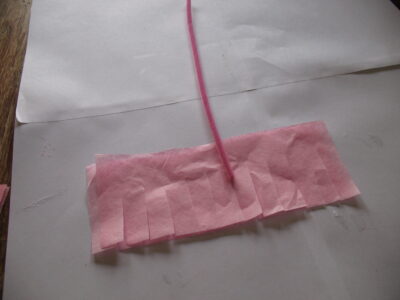 Fold the rectangle in half over the pipe cleaner.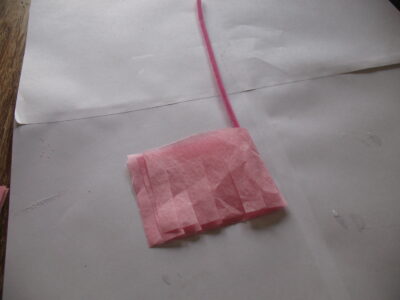 Roll the tissue paper around the pipe cleaner, using your fingers to keep the bottom tight.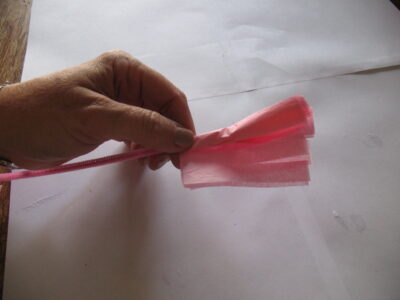 Secure the rolled tissue paper by twisting the small pipe cleaner around the base of the flower.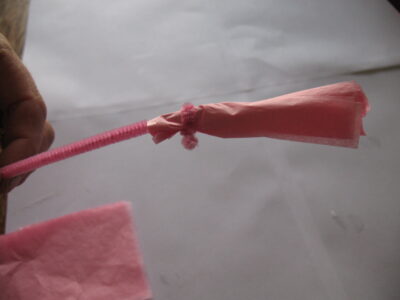 Gently pull the tissue paper sections outward to form the petals. Fluff them, then add the carnation to a pot and make another!
This project was created by Amanda Formaro, originally for Kaboose/Spoonful.