The Teenage Mutant Ninja Turtles have been battling petty criminals, evil overlords, and all sorts of other villains from their home in the sewers of New York since they first appeared in a comic book in 1984. Decades later, the four turtle ninjas (named for Italian Renaissance artists) are still beloved by many. We've scoured the internet to find the best homemade TMNT costumes for kids. Check these out!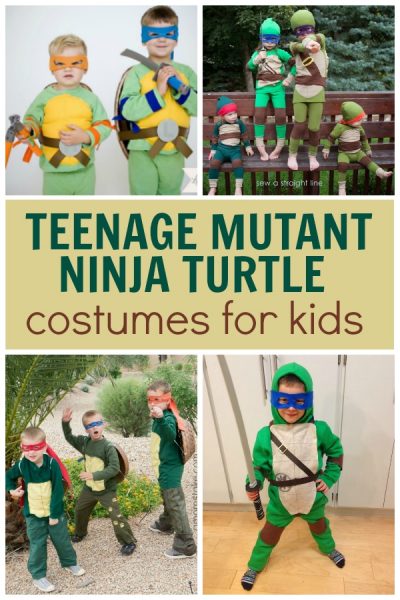 Awesome TMNT Costume
From: The Scrap Shoppe Blog
Create adorable Ninja Turtle costumes from a pair of basic sweats, handkerchiefs, and a roasting tin. This costume will look like a million bucks when you're done, but won't cost more than $20 to make.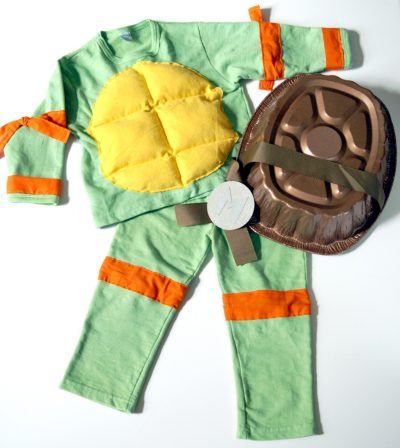 Thrifty TMNT Costume
From: A Mom's Take
This inexpensive Teenage Mutant Ninja Turtle costume starts with clothes, a pillowcase, and a basket from the thrift store. This is a great costume for one child, but even better for a group of four siblings, cousins, or friends!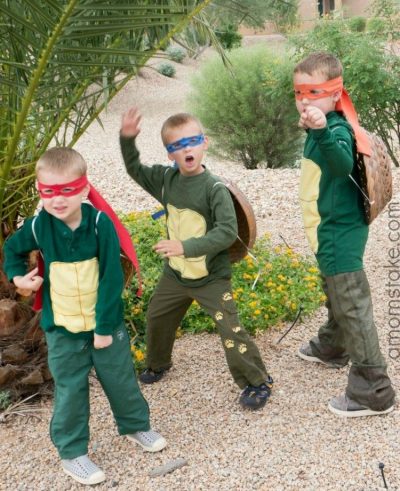 Tiny Teenage Mutant Ninja Turtles
From: Sew a Straight Line
Make comfy TMNT costumes that just might turn into everyday pretend play. Notice that the older children's costumes have masks, but the toddlers have a colorful band that mimics a mask but won't bother them. Smart thinking!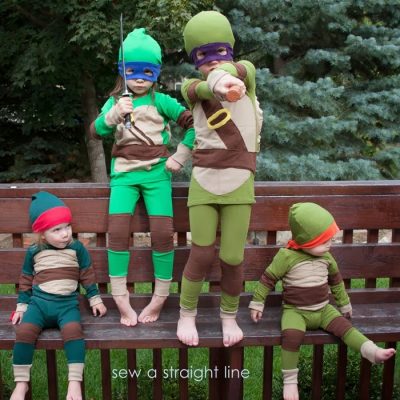 Fabulous Ninja Turtle Costume
From: One Project at a Time
This comfy costume features the most fabulous sewn shell… and a mini infant version. Check out the tutorial to see photos of how great they look!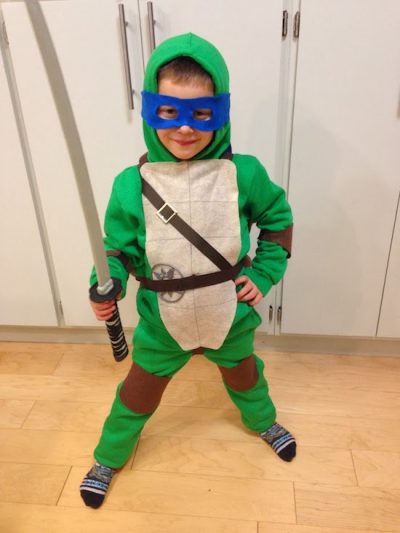 With these great options, we hope you are inspired to make a Teenage Mutant Ninja Turtle costume for your own hero on a half shell. You may also want to check out our other TMNT crafts for kids. Have fun!