Science crafts and experiments are a great way to get kids excited about the wondrous world around them. As children explore and experiment, they make connections and gain a deeper understanding of scientific principles. Hands-on science activities help kids of all ages better understand the fascinating world they live in. Best of all, hands-on science is fun!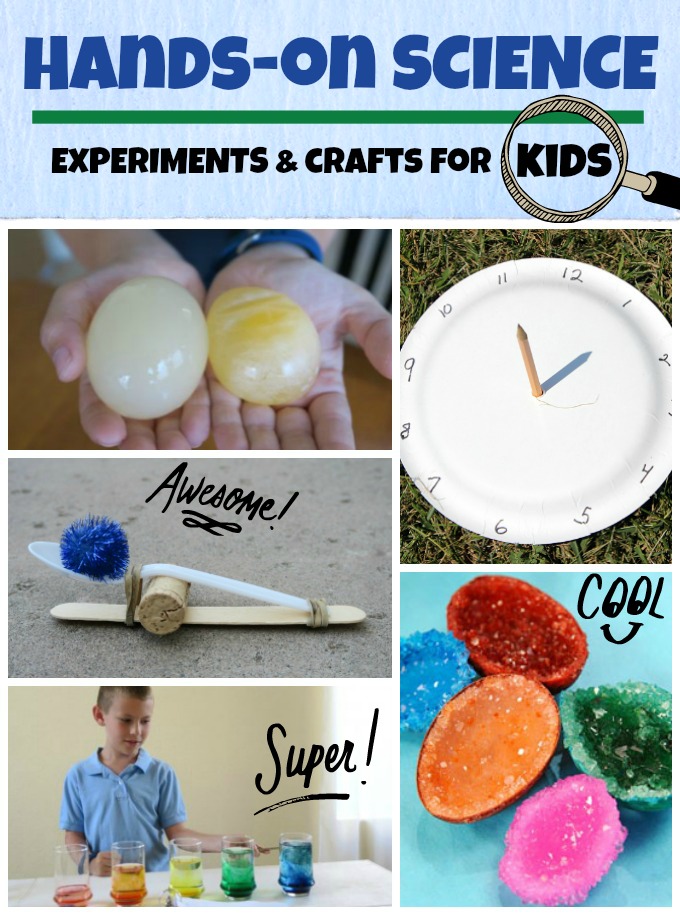 Hands On Learning Through Science Crafts and Experiments
We have dozens of hands-on science experiments for everyone, and here are several ways you can nurture your child's curiosity about science through craft projects and activities.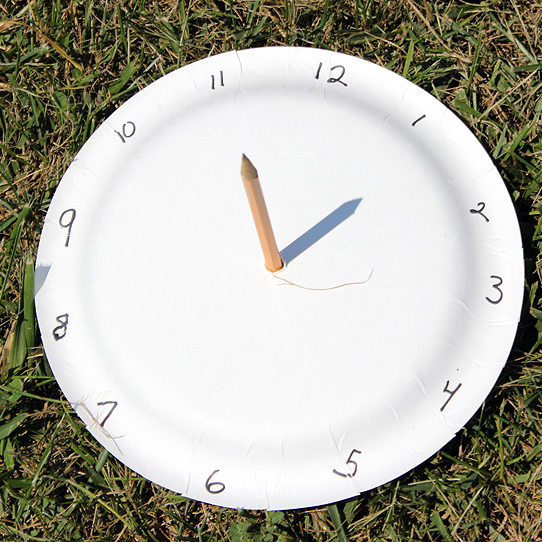 Learn About Earth's Rotation With a Paper Plate Sundial
Most children learn best when they are able to experience something themselves. You can tell a child that a sundial works because of Earth's rotation, but this isn't very meaningful without an explanation of why and how. Kids know that night and day are different; do they understand that Earth turns on its axis every 24 hours so that different parts of the planet face toward and away from the sun? With a paper plate sundial, kids see with their own eyes that shadows cast change as the sun "moves" across the sky. Of course, this is an optical illusion, as it is Earth that is rotating, not the sun that is moving!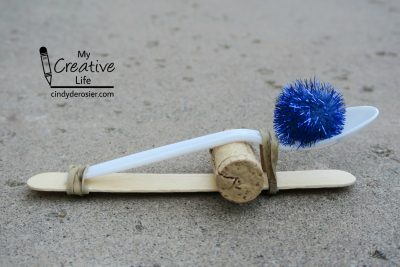 Explore Physics With a Homemade Catapult
We tend to think about physics as a high school subject, but learning about matter and energy starts as infants. A baby dropping food from a highchair and watching it fall is exploring gravity and making connections about physical relationships. And you thought they were just making a mess when they were really trying out their first science experiment!
Elementary age students can use common household items to make their own catapult, and learn about important concepts such as potential energy and kinetic energy as they test variables. Through experimentation, this hands-on science project teaches kids about tension, trajectory, and force.
Here are a few more catapult craft ideas to experiment with:
Marshmallow Catapults – Constructing a catapult is a fun activity in itself, but you add marshmallows in the mix and suddenly it becomes tasty as well!
Clothespin Catapults – This toddler friendly science craft uses clothespins to launch soft items into the air.
Craft Stick Catapults – Rubber bands and craft sticks are the nuts and bolts of this catapult.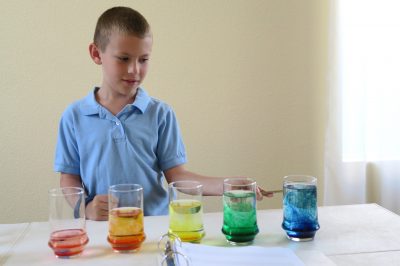 Make Music to Learn About the Science of Sound
One of the biggest challenges when teaching science concepts to children is helping them understand something they can't see or touch directly. For example, we hear sound as energy in the form of a vibration that creates waves of high and low pressure which move toward our ears. You can't see or touch these waves.. or can you?
Try this fun science experiment by crafting a water glass xylophone. Kids can see and feel the vibrations that happen when you tap the various glasses. The amount of force in the tap and the amount of water in the glass both affect the vibrations that are formed and the sounds that you hear.
Hint: kids can make lots of different homemade musical instruments with these ideas.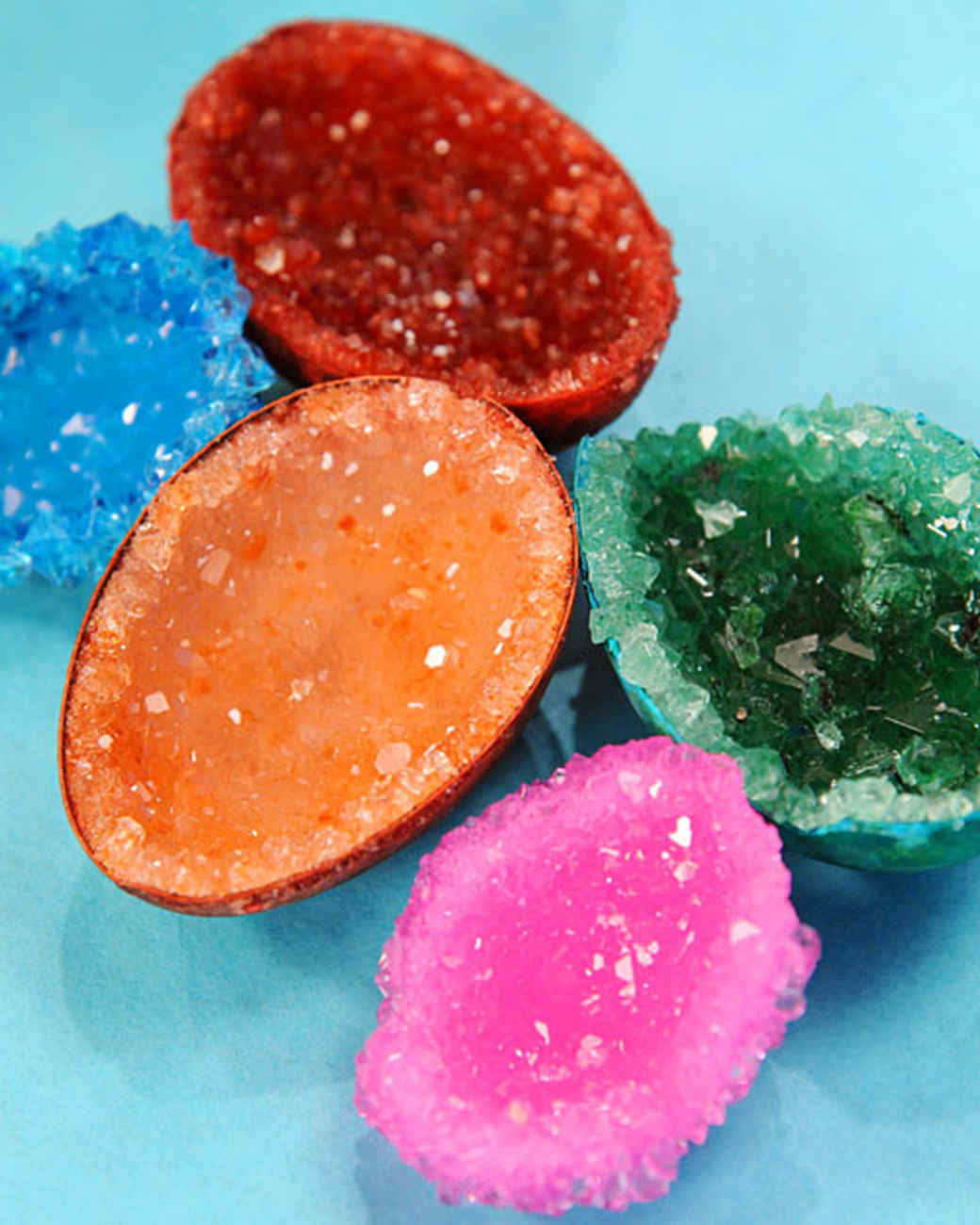 Explore Chemistry By Growing Crystals
From the salt crystals that we put on our food to the diamonds in Mom's ring, crystals are all around us. A crystal is an organized grouping of atoms or molecules, each with different properties and shapes. Kids can see the crystallization process at work by growing geodes in eggshells.
This simple science experiment allows kids to see the transformation from a saturated solution to a solid crystal formation. Chemistry is fun and accessible to kids with this hands-on activity.
Here are some more crystalizing science activities for kids: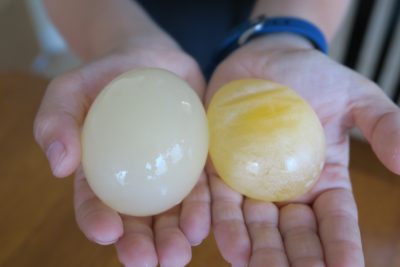 Dive into Chemistry and Biology with Disappearing Eggshells
Did you know that you can make eggshells disappear with vinegar, leaving the egg and an intact membrane behind? With this kid friendly science experiment, amazed children (and adults!) see the solid calcium carbonate crystals that make up the eggshell divide into their calcium and carbonate parts. They leave behind bubbles and a 'naked' egg that swelled up due to osmosis. From here, you can test the strength of the membrane and explore its physical properties, then cook up the egg to taste the effects of osmosis.
Explore More Science Crafts and Experiments
Remember – this is just the beginning! There is a whole world out there, just waiting to be explored through hands-on science. You'll find many more neat science experiments that kids will love at Fun Family Crafts. There are affiliate links in this post. That means if you buy something from that link, I will earn a small commission, but it won't cost you anything additional.
There are plenty of prepackaged science kits you can buy too. Here are some popular ideas: