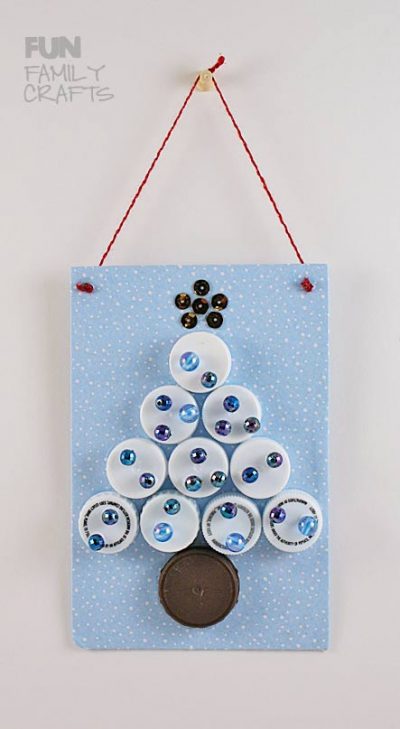 Plastic Lid Christmas Tree
Turn plastic lids and some sparkly embellishments into a Christmas tree. It's a fun way to use lids that might otherwise get thrown away.
Things You Need:
Piece of cardboard
Scrapbook paper
10 white (or green) plastic lids
1 brown plastic lid
Handful of colored beads
6 gold sequins
Yarn
Glue
How To Make It:
Cover the cardboard with scrapbook paper using tacky glue.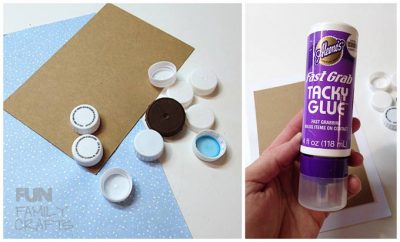 2. Position your lids in the shape of a tree. Once they are where you want them, glue them to the cardboard.

3. Add dots of glue to the plastic lids. Place beads into the dots of glue. Glue sequins at the top of the tree in the shape of a star.

4. Use yarn to make a simple hanger.
This project was created by Amanda Formaro.