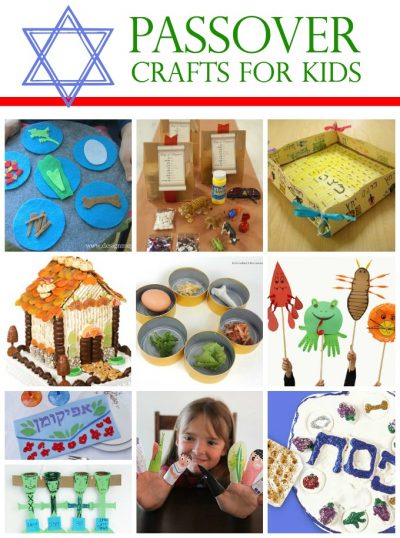 Passover, the English term for Pesach, is a Jewish holiday that celebrates and remembers the Jewish exodus from Egypt. Passover is celebrated for 8 days (some 7). Families tell the story of the exodus, and avoid all leavened grain products. A seder plate is a common craft during Passover, which contains the symbolic foods of Passover. Below are some of our favorites, but be sure to check out all of our Passover crafts for kids!
Passover Crafts for Kids
1. Passover Bag of Plagues – These Passover 'goodie bags' are a wonderfully creative way to teach children about the 10 plagues. Incorporate them into your Seder!
2. No-Sew Felt Afikoman Bag – This beautiful afikoman bag works just like an envelope. It's easy to make and requires no sewing.
3. Four Cups of Wine Paper Doll Chain – Make a fun chain of wine cups to display for Passover. It's a great project to teach kids about your traditions.
4. Felt Seder Plate – Incorporate Passover traditions into imaginative play with this fun felt Seder plate that kids will love.
5. Plague Placards for Passover – Use construction paper and chipboard to make placards representing each of the ten plagues. Follow the steps or use your own creativity!
6. Matzo House – Make an edible matzo house with the kids. It makes a wonderful addition to any Seder table and is so much fun to do!
7. Tuna Can Seder Plate – Celebrate Passover with a Seder plate made with tuna cans. It's a great recycling project for kids.
8. Clay Passover Seder Plate – This Seder plate craft brings the symbolism and traditions of Passover to life and helps kids learn more about this special celebration.
9. Matzah Holder – Create your own matzo cover using fabric and ribbon. This no-sew project is a nice addition to a Passover table.
10. Ten Plagues Finger Puppets – This printable finger puppets help kids learn about the Ten Plagues. While cutting these out, review the plagues finger by finger.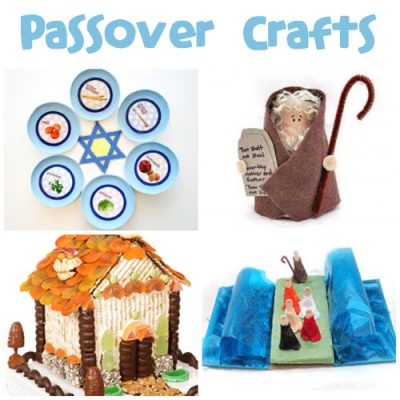 Be sure to check out all of our fun Passover crafts!