World Oceans Day falls on June 8th. This is a day that we hope will bring awareness to the world about the health and well being of our world's oceans. Children can learn from an early age through making fun ocean crafts and recipes how everyone can help protect and preserve these massive and necessary bodies of water.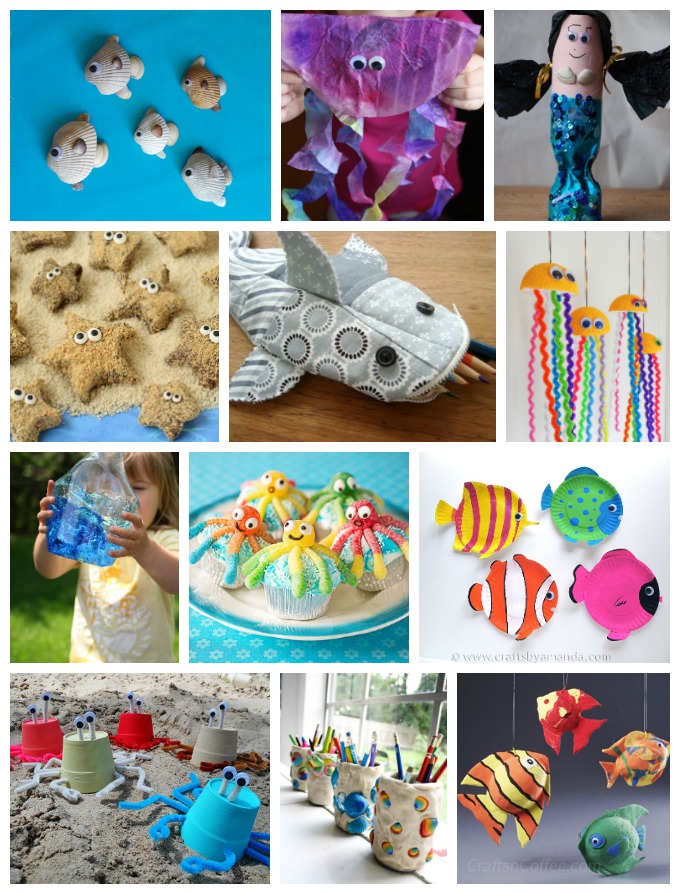 Ocean Crafts & Recipes
There are over 200 ocean themed crafts and recipes on this site. To help you navigate your way through them, you can choose from the list below OR you can find all 200+ ocean crafts and recipes here.
Ocean crafts do not have to be reserved for summer! You can teach children about the oceans and sea life all year long using adorable craft projects with a purpose.
Pick an ocean topic below OR find a list of some of our favorite ocean projects and edible crafts a little farther down:
Here are some of our favorite ocean craft ideas and fun recipes!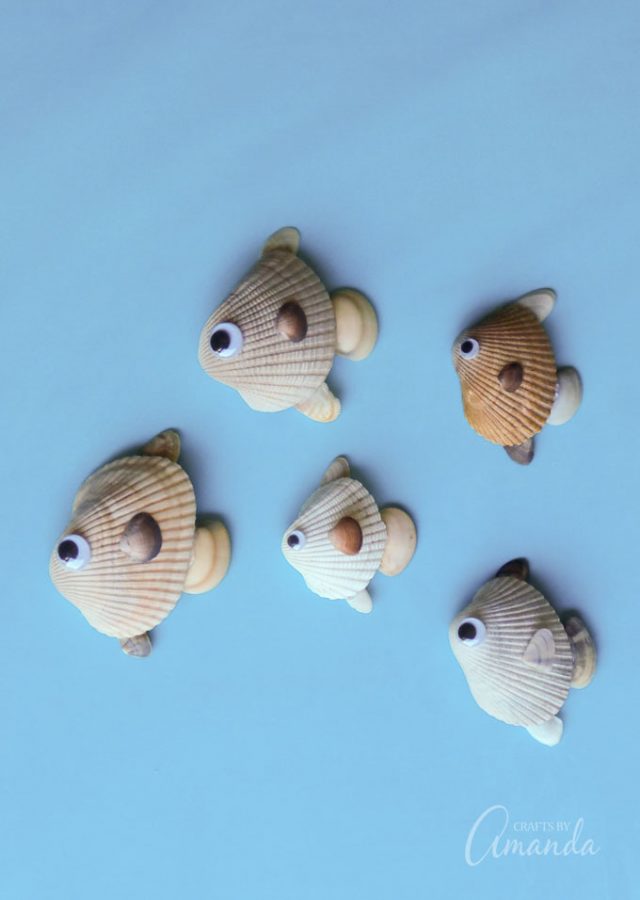 Seashell Fish – you've collected a ton of seashells from your beach vacation, now turn some of them into an adorable fish craft with the kids.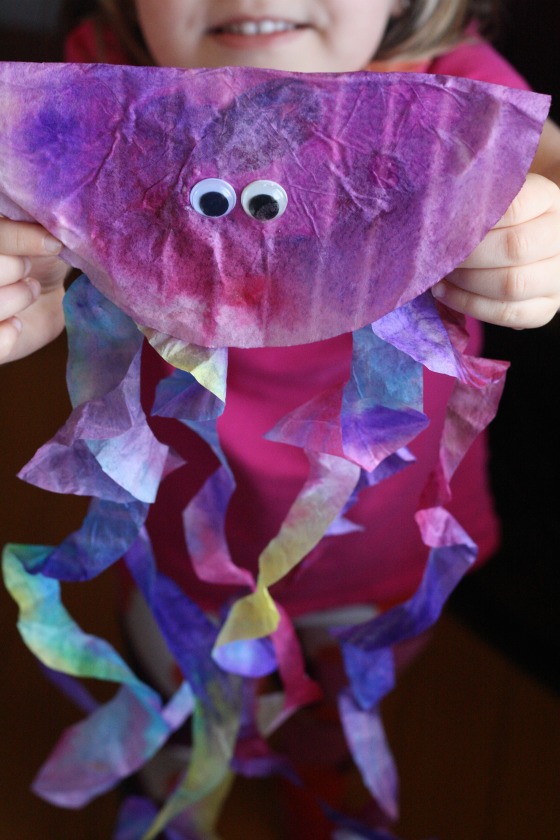 Coffee Filter Jellyfish – This jellyfish craft is perfect for preschoolers, and a great way to talk about the world's oceans with the younger set!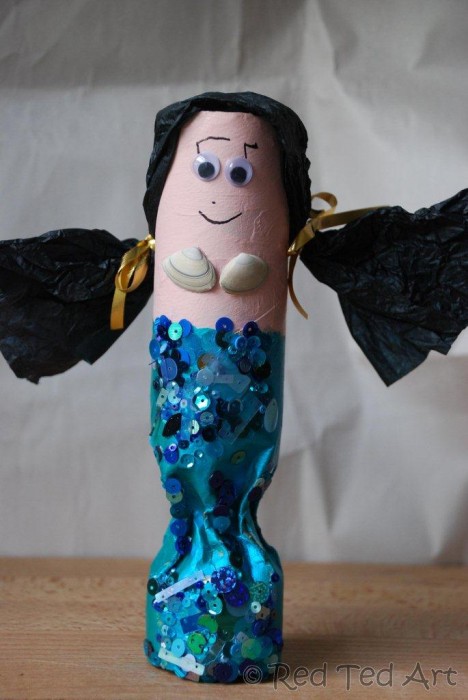 Cardboard Tube Mermaid – The stories about mermaids are always a fun way to discuss the ocean with children.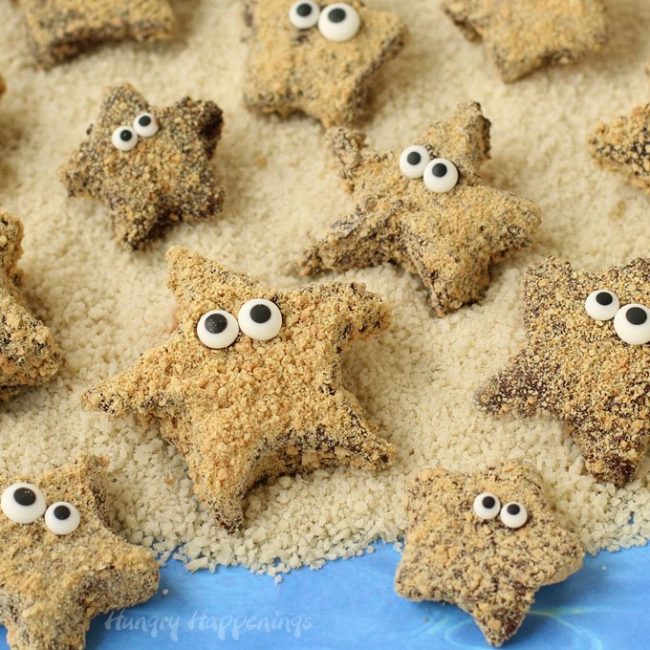 S'mores Starfish – These sweet starfish treats are great for a beach themed party!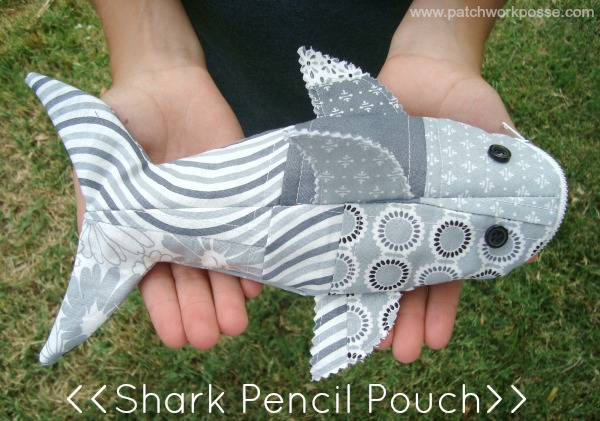 Shark Pencil Pouch – Make a pencil pouch that looks like a shark, perfect for back to school.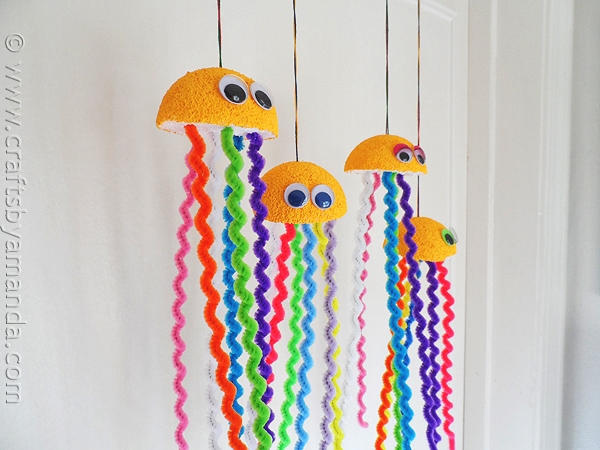 Rainbow Jellyfish – Kids will adore this colorful ocean craft. When you're done making these jellyfish, you can hang them from the ceiling and watch them twirl.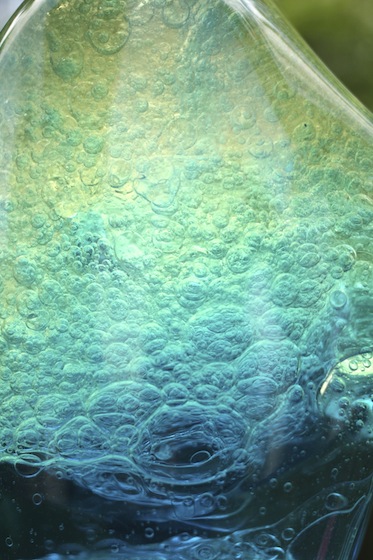 Ocean in a Bottle – This ocean themed science project will delight your little ones!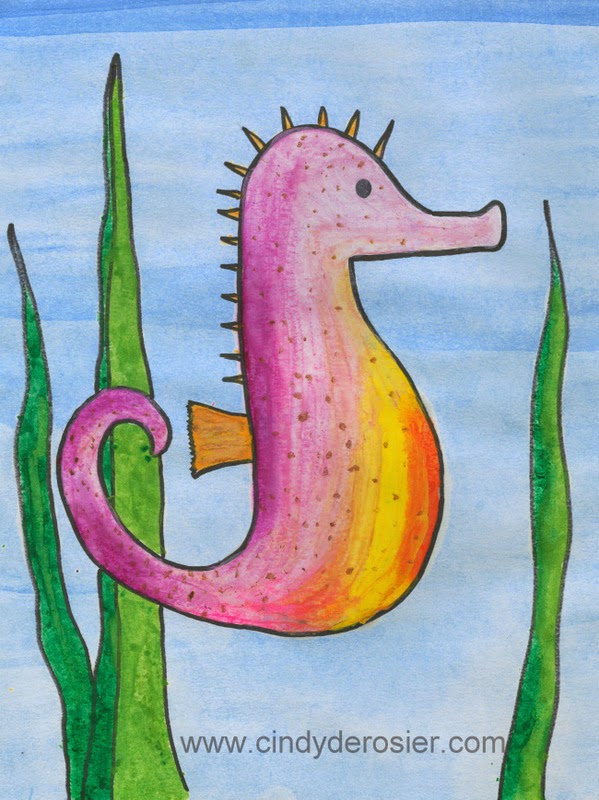 Crayon Melt Seahorse – Make a colorful seahorse using crayons, but not in the traditional sense.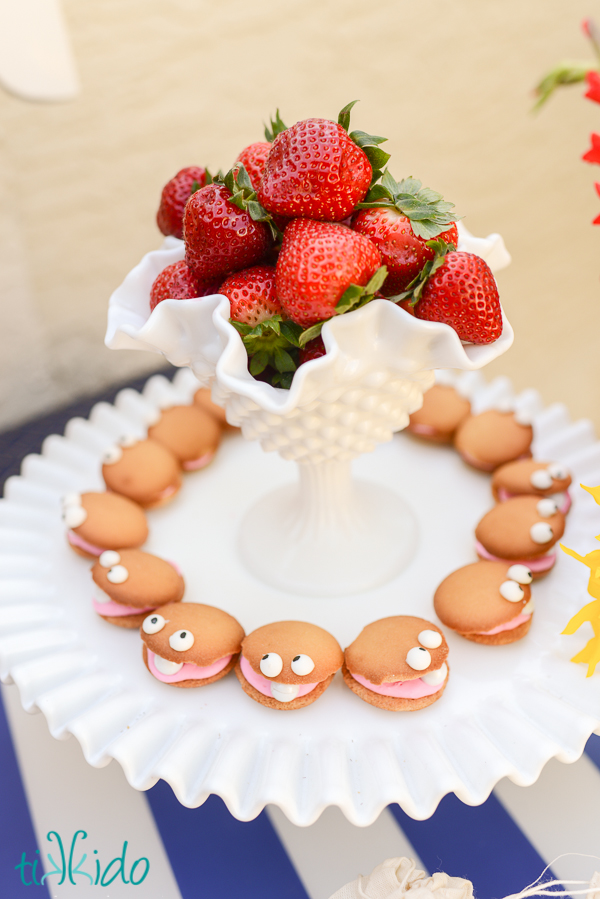 Oyster Cookies – Having a beach or ocean themed party? These darling oyster cookies are super easy to make.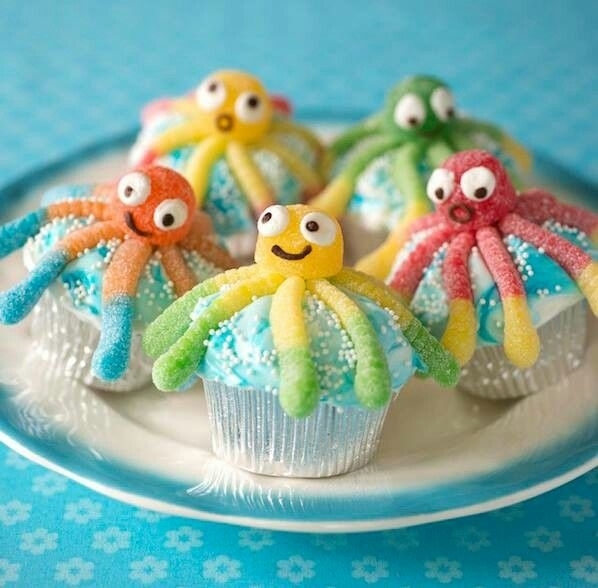 Octopus Cupcakes – So so cute! Make colorful octopus cupcakes for a beach themed birthday.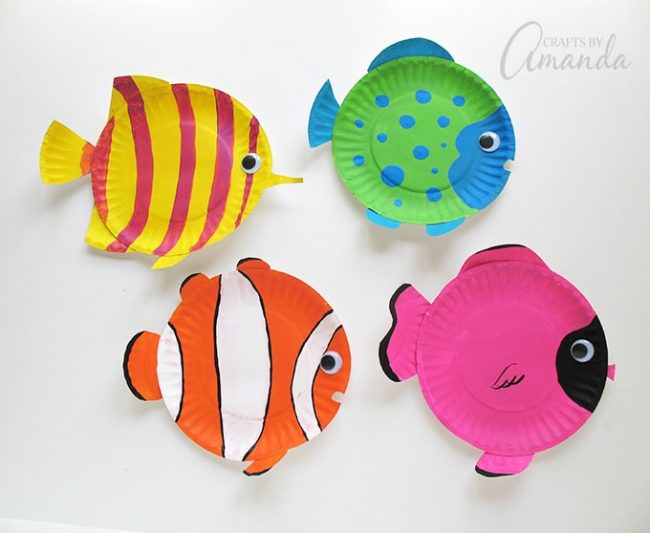 Paper Plate Tropical Fish – Turn ordinary paper plates into a school of colorful tropical fish.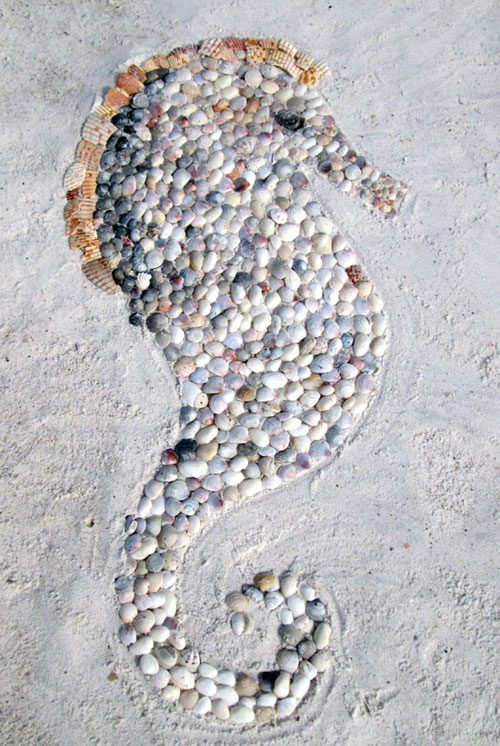 Shell Beach Art – This is something you can make while you are at the beach!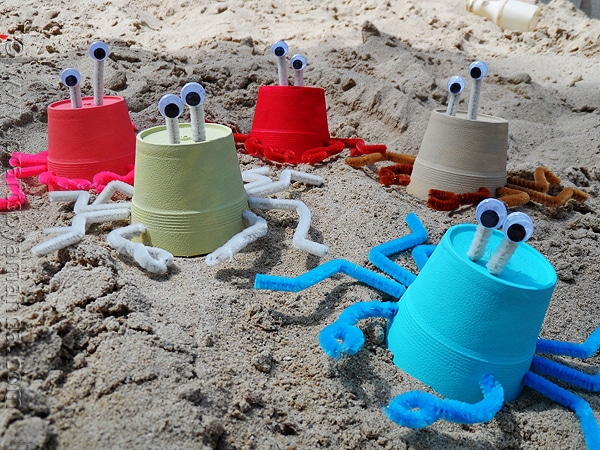 Styrofoam Cup Sea Crabs – From plain white foam cups to positively darling sea crabs, such a fun project.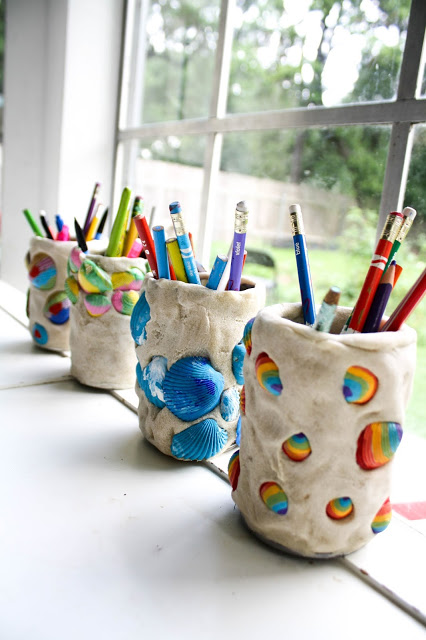 Seashell Pencil Holder – Kids will love making these clay and seashell pencil holders!
See the rest of the ocean crafts & recipes!
Remember, you can find all 200+ ocean crafts and recipes here. Have fun creating!