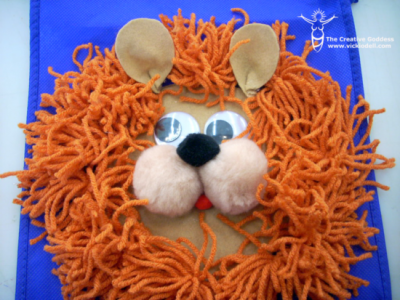 Lion Tamer's Pouch
No lion tamer can do his or her job without a bag to hold lion treats. After all, you want your lion well-fed, don't you?
Supplies:
Non-woven messenger bag
Tan Craft Felt –1 8 1/2 x 11" piece
2" Tan pom poms – 2
1" Black pom pom -1
¼" red pom pom -1
40mm googly eyes -2
Orange yarn
Piece of cardboard 2" wide
FabriTac Fabric Glue
Cut 2 ears and a face from the tan craft felt. Glue felt face to the front flap of the messenger bag. Make sure the flap is on the table or a protected surface and that the body of the messenger bag is out from under the flap (flipped up and away from the crafter) so that you don't glue the flap shut.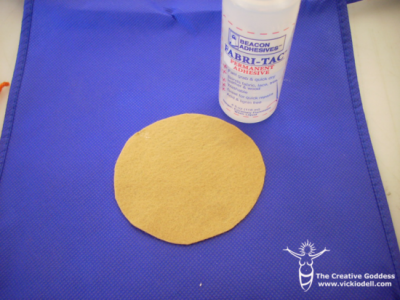 Wrap yarn around a 2" piece of cardboard 30 times to create a pom pom. Make 10 and set aside.
Position and glue orange pom poms around the circle.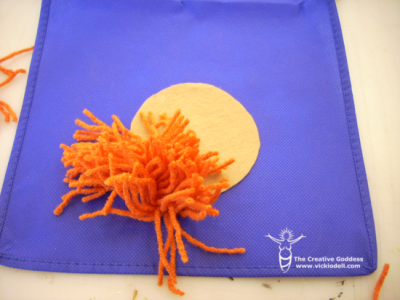 Add a dab of glue to the bottom inside of each ear and pinch together for a couple of minutes.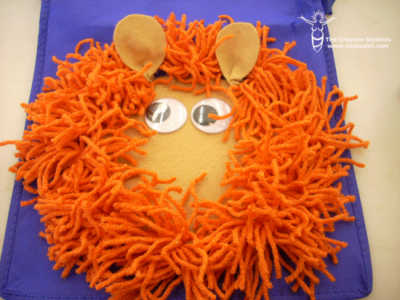 Add glue to the bottom back of the ears and press into the orange pom poms, referring to the photo for placement.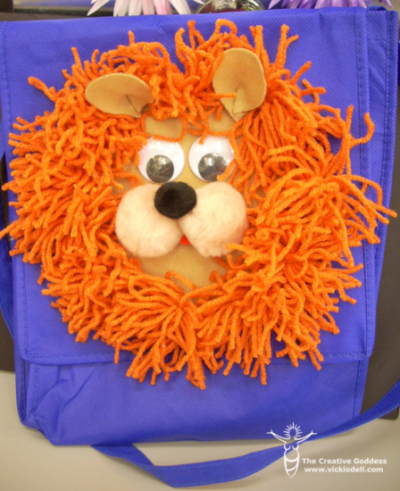 And now you are ready to head into the spotlight to tame your lion!
About the crafter
Vicki O'Dell "The Creative Goddess" is a professional designer, presenter, teacher, social media marketer, and writer specializing in the craft and creative lifestyle industries. Vicki has created for craft industry catalogs, trade shows, retail advertising, store displays, trade websites, art and craft fairs and blogs. Her interior design work has been on television for DIY, HGTV, and Public Television. She has also done behind the scenes video work for Office Max, The Ohio Lottery and others.