December 13th is National Cocoa Day, but a cup of creamy cocoa is great whenever it's cold outside! We've gathered ideas for tasty snacks, cocoa-themed gifts, and non-edible crafts. Check out all the hot cocoa crafts and recipes!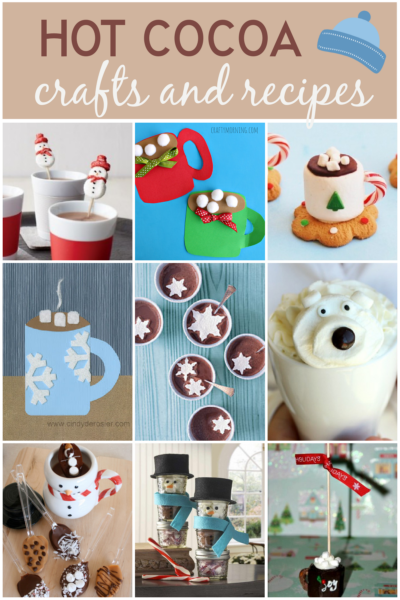 Hot Cocoa Crafts and Recipes
1. Snowman Stirrers – Make your cocoa even more special with these adorable snowman stirrers. Drop the snowmen into the cups and watch them melt!
2. Pom Pom Hot Cocoa Mug Craft – These darling construction paper mugs are great fun to make while sipping hot cocoa. They make wonderful winter cards as well.
3. Mini Cocoa Mugs on a Stick – Everything is better on a stick, including mugs of hot cocoa! These darling treats taste as good as they look.
4. Hot Chocolate Marshmallow Cookie Cups – These cute cookies are absolutely delicious and lots of fun to make.
5. Polar Bear White Hot Chocolate – We usually think of cocoa as brown, but this delectable version features white chocolate. Decorated with an adorable polar bear, it's sure to be a hit.
6. Marshmallow Snowflakes – Marshmallows and cocoa go together like peanut butter and jelly. Learn how to make your own snowflake-shaped marshmallows for your next mug of hot cocoa.
7. Hot Cocoa Science – Use hot cocoa and candy to learn about density and buoyancy. This tasty science experiment is so much fun!
8. Snowman Hot Cocoa Gift – This adorable snowman is packed full with tasty hot cocoa, marshmallows and mints. Anyone would love to receive this for Christmas!
9. Hot Cocoa Art – Use paper scraps, felt and cotton to make cute mugs of cocoa. It's a great craft project for winter.
10. Hot Cocoa Dipping Spoons – Make hot cocoa extra special with these chocolate stirring spoons. Decorate them with any fun toppings you can dream up!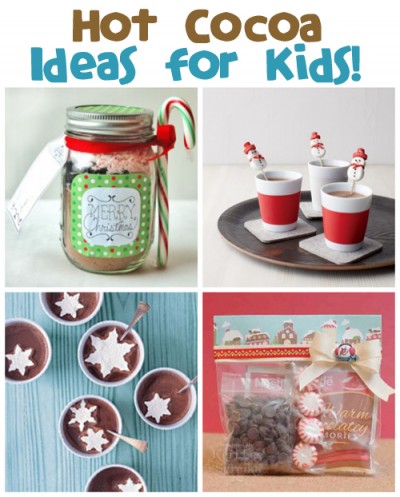 Be sure to see the rest of the hot cocoa crafts and recipes we've gathered at Fun Family Crafts!