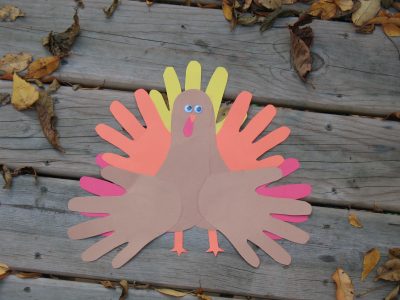 Hands and Feet Paper Turkey
Handprint and footprint crafts are always a big hit with the kids. Use construction paper and trace your hands and feet to create this festive turkey.
What You Need
Construction paper: brown, orange, yellow, red
Pencil
Scissors
Googly eyes
Glue stick
How To Make It
1. Stand on the brown construction paper and trace around each of your shoes. Cut out each footprint and glue them together with the heels touching and the toes separated.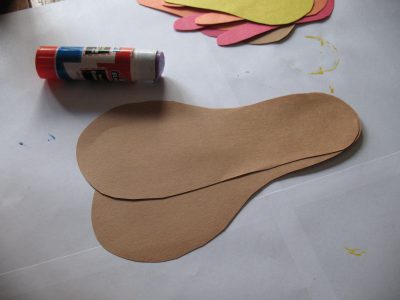 2. Cut two legs and a beak from orange construction paper. Cut a wattle from red and glue it on the turkey's face. Glue the legs, beak and googly eyes.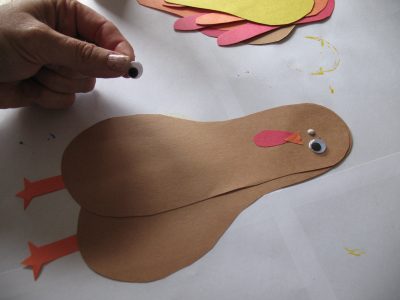 3. Trace two handprints on brown construction paper, two on red, two on orange, and one on yellow. Cut them out.
4. Glue the yellow handprint behind the turkey's head. Glue the orange handprints behind the turkey's shoulders, then the red handprints by the turkey's hips. Glue the brown handprints to the front of the turkey to form the wings.
5. Write your name and the date on the back so you'll know how old you were when your hands and feet were so small!
This project was created by Amanda Formaro, originally for Kaboose/Spoonful.