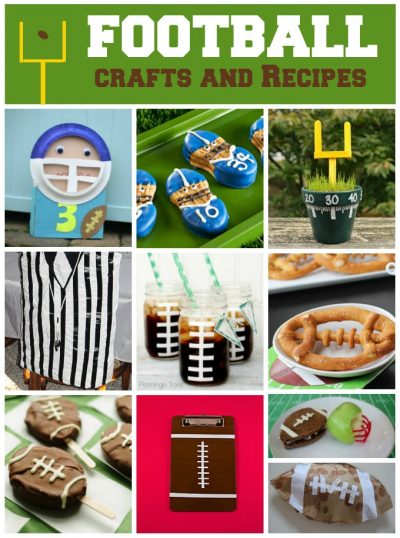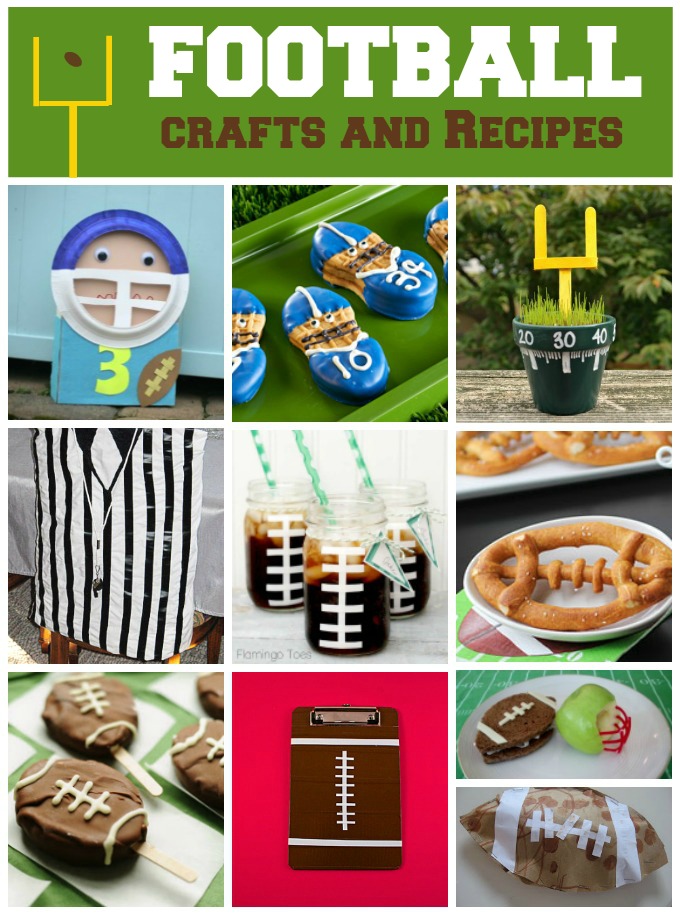 Are you and your kids diehard football fans? If so, you'll love all the football crafts and recipes we have collected here at Fun Family Crafts! We've gathered over 80 of the best football crafts for kids. Below are ten of our favorites.
Football Crafts and Recipes
1. Recycled Cereal Box Football Player Puppet – Turn an empty cereal box and a paper plate into a football player in just a few easy steps.
2. Referee Chair Covers – This referee chair cover requires no sewing and looks great! Check out the tutorial to see how easy it is.
3. Football Mason Jars – Hosting a Super Bowl get-together or a football-themed party? Serve the drinks in these clever football mason jars that can double as party favors.
4. Football Ice Cream Bars – These football-shaped ice cream bars are surprisingly easy to make and will be a hit with any football fan.
5. Football Clipboard – A homemade football clipboard makes a great gift for a special coach, a teammate, or any other football fan.
6. Paint and Stuff Football – Gather up some recycled materials to make this preschool-friendly stuffed football project.
7. Football Lunch – Make lunchtime extra fun during football season with this healthy, football-themed meal. Kids will love it!
8. Mini Football Field – Grow your own mini football field right at home! This fun craft is a hit with kids of all ages.
9. Nutter Butter Football Players – Snack on cute and tasty Nutter Butter Football players while watching the game. They're perfect for a football-themed party.
10. Soft Pretzel Footballs – Make your own soft pretzels shaped like pretzels. It's easy to do when you start with refrigerated dough.
Don't forget to check out the rest of 80+ football crafts here!