On the third Sunday of June each year we celebrate our dads. It's a day to honor your father and show him how much he means to you. We have 150+ Father's Day crafts & recipes collected for you to peruse that will help you find the right project just for him. Here are 10 of our favorites.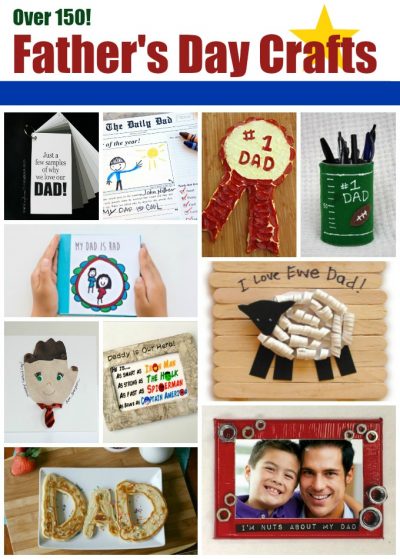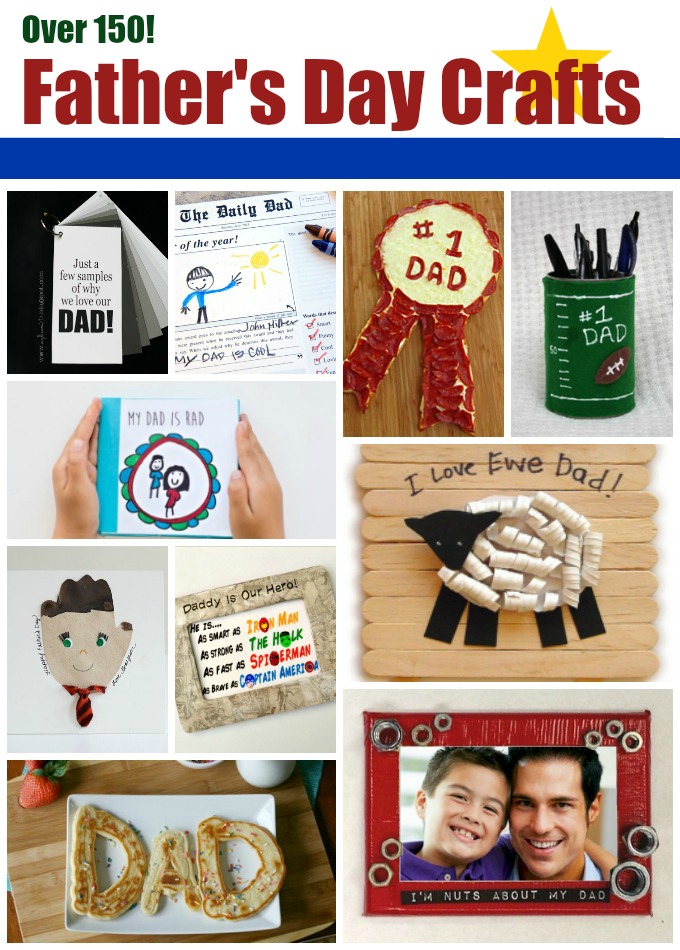 Father's Day Crafts and Recipes
1. Handprint Father's Day Card: This adorable handprint craft is the perfect project to make for Father's Day. Kids of all ages can make this personalized gift.
2. I'm Nuts About My Dad Frame: Tell your dad, "I'm nuts about you!" with this easy project. It's a great gift for Father's Day.
3. My Dad is Rad Book: Show Dad how awesome he is with this personalized book. There are printable templates with 10 frames and fill-in prompts.
4. #1 Dad Pizza Ribbon: If your father is the best, show him with this tasty award ribbon! Use store-bought dough and sauce or make your own.
5. Father's Day Superhero Art: When it comes to superheroes, Dad ranks with the best of them! This cute project features the child's fingerprints as the superhero faces.
6. Father's Day Pancakes: Surprise Dad with fun Father's Day pancakes. A squeeze bottle makes it so easy to do.
7. Printable Father's Day Newspaper: This fill-in newspaper is sweet, simple and full of love. Tape it to the real newspaper secretly for an extra-special morning surprise for Dad.
8. Father's Day Football Pen Holder: If your dad is a football fan, he'll love this cute pen holder for his desk. It starts with an empty soup can.
9. Samples of Why We Love Dad: Turn paint samples into a meaningful booklet all about Dad. You can also use the paint to create a special book of coupons for him to redeem.
10. I Love Ewe Dad: This punny project is simple and inexpensive to make and tells Dad exactly how you feel. He'll be proud to display it at home or at the office.
Be sure to check out all the Father's Day crafts and recipes!