Cookie Monster made his Sesame Street debut during the very first episode in November of 1969. Since then, millions of kids have watched and fallen in love with Jim Henson's fuzzy blue monster with the insatiable appetite, specifically for chocolate chip cookies. Cookie Monster is a really popular birthday party theme for toddlers and preschoolers. We've found four simple Cookie Monster cakes that are easy enough for cake decorating novices to do!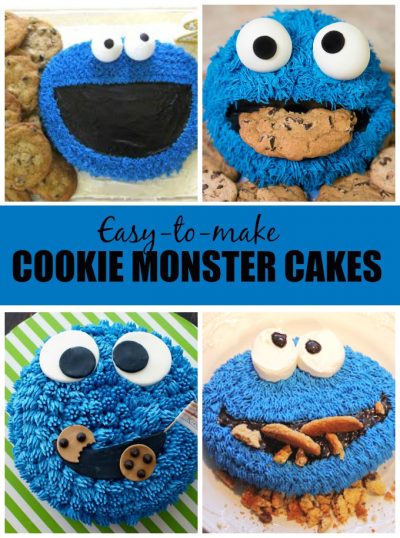 Cookie Monster Cake for a Crowd
From: My Creative Life
This cute cake is made with a rectangular pan and a round pan and will serve lots of hungry party-goers. It's so easy to make. Everything is edible except for the eyeballs.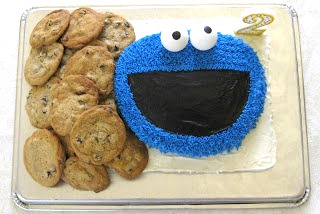 Cookie Monster Smash Cake
From: Cookies, Cupcakes, and Cardio
What toddler wouldn't love smashing into this yummy cake?! Just imagine the smiles… and the pictures you'll enjoy for years to come! This cake is made using a sports ball pan.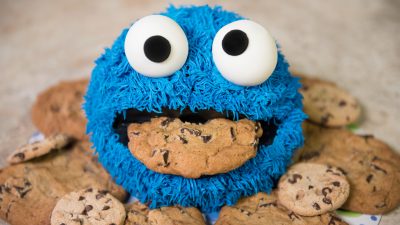 Layered Cookie Monster Cake
From: Coco Cake Land
Here's Cookie Monster as a layer cake! Add whatever delicious filling you prefer, then pipe on the fur using a grass tip. The fondant cookies have real chocolate chips on them. So cute!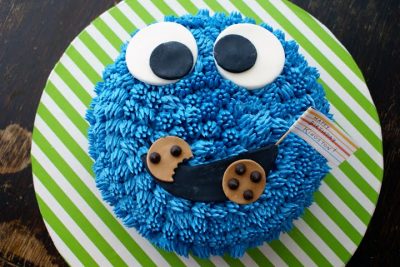 Simple Cookie Monster Cake
From: Jo and Sue
It's easy to turn your family's favorite cake into Cookie Monster. This delightful cake is ooey gooey and chocolate on the inside. It's baked in an oval pan.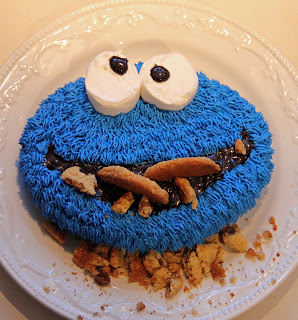 Have these convinced you how easy it is to make a fabulous Cookie Monster cake? Give it a try, no matter what your experience with cake decorating. It's sure to be the hit of the party! We have plenty of other kid-friendly Cookie Monster crafts and recipes for you to try as well. Enjoy!