With kids headed back to school, parents are looking for fun ways to encourage them to do their homework. Having a fun pencil cup is a great way to encourage kids to head to the desk! This cute clown pencil cup is fun to make and looks so cute and cheerful!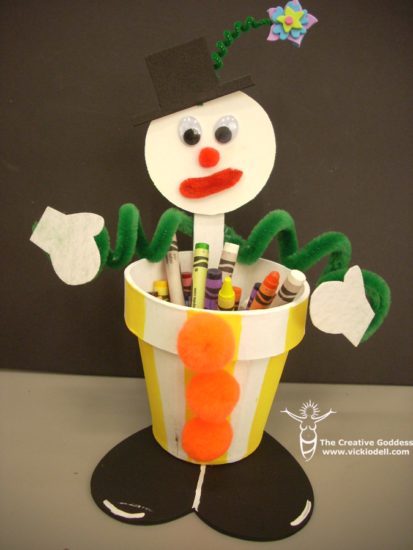 Clown Pencil Cup
Make a cute cute clown pencil cup that sits on your desk and keeps crayons or other art supplies close at hand!
Supplies:
Prepare the surface first
Paint the flower pot, jumbo craft stick and wood circle with white paint. Keep in mine that the pot may take a few coats. Be sure to let it dry between coats and paint thin coats each time. Painting the back of the craft stick and wood round are optional. Paint the top and sides of the wood heart shape black.
While they are drying
While the painted items are drying, wrap a 12" green pipe cleaner around the dowel rod and slide it off the end. Repeat with a second pipe cleaner and set aside. These are the arms of the clown.
Paint yellow stripes on the flower pot; let dry. Paint a line and "shine" marks on the black heart to look like shoes. Let dry.
Glue the shoes to the bottom of the pot.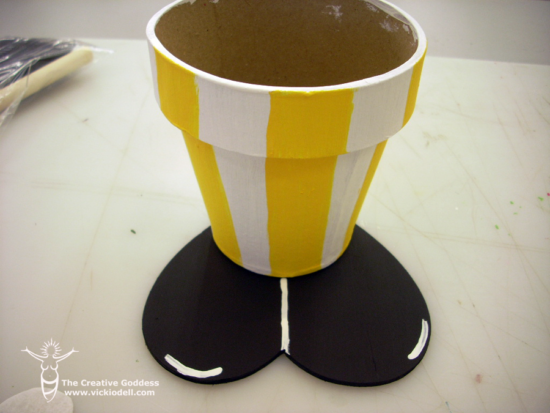 Glue orange pom poms to front of flower pot.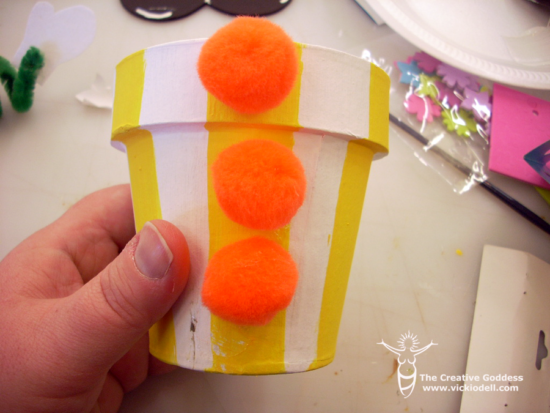 Cut gloves and glue onto curled pipe cleaner.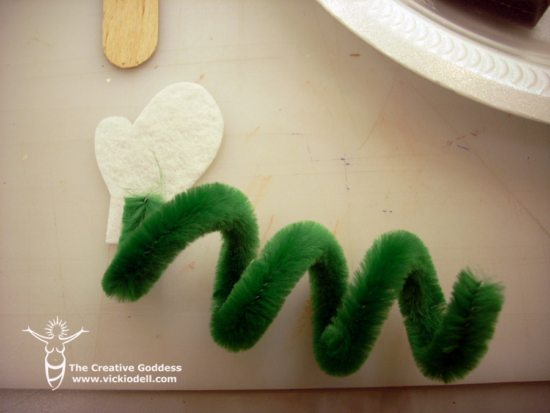 Glue the wood round to one end of the jumbo craft stick. Next glue arms to the back of the jumbo craft stick. Finally glue eyes and red pom pom onto wood round. Cut red pipe cleaner to 2" and fold in half for clown mouth; glue in place.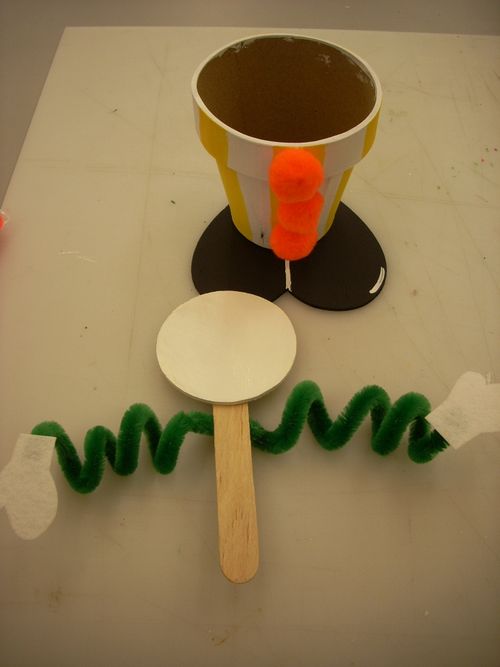 Cut out Top hat. Cut the skinny green pipe cleaner to 2 ½" and wrap around a pencil. Glue to back of top hat. Press flower stickers together in layers for the flower. Put one the back to cover the back of the flower.
Glue top hat to the top of the wood round.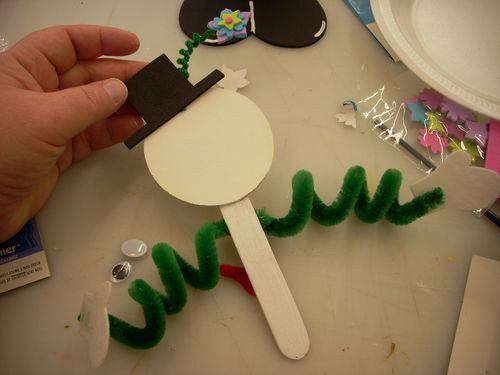 Glue jumbo craft stick with assembled clown head to inside of flower pot.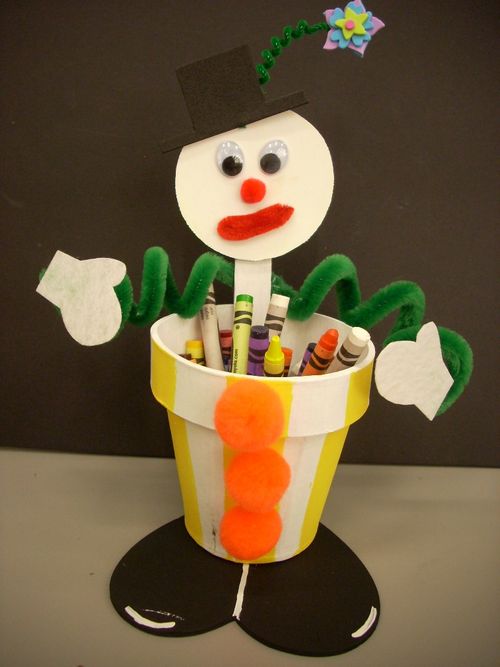 And now fill your clown pencil cup with pencils, crayons or other supplies!
About the crafter
Vicki O'Dell "The Creative Goddess" is a professional designer, presenter, teacher, social media marketer, and writer specializing in the craft and creative lifestyle industries. Vicki has created for craft industry catalogs, trade shows, retail advertising, store displays, trade websites, art and craft fairs and blogs. Her interior design work has been on television for DIY, HGTV, and Public Television. She has also done behind the scenes video work for Office Max, The Ohio Lottery and others.