It's just about time to head back to school! Make the transition fun with crafts, treats, and activities that get kids excited about school. We have over 400 back to school crafts that are perfect for this time of year. Apples, pencils, school buses, rulers, and so much more! You'll find something for every age and skill level!

Below are 10 of our favorite school-themed crafts, but you can browse all 400+ of the back-to-school crafts here.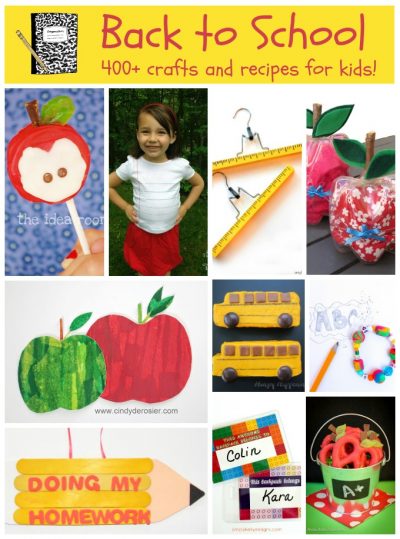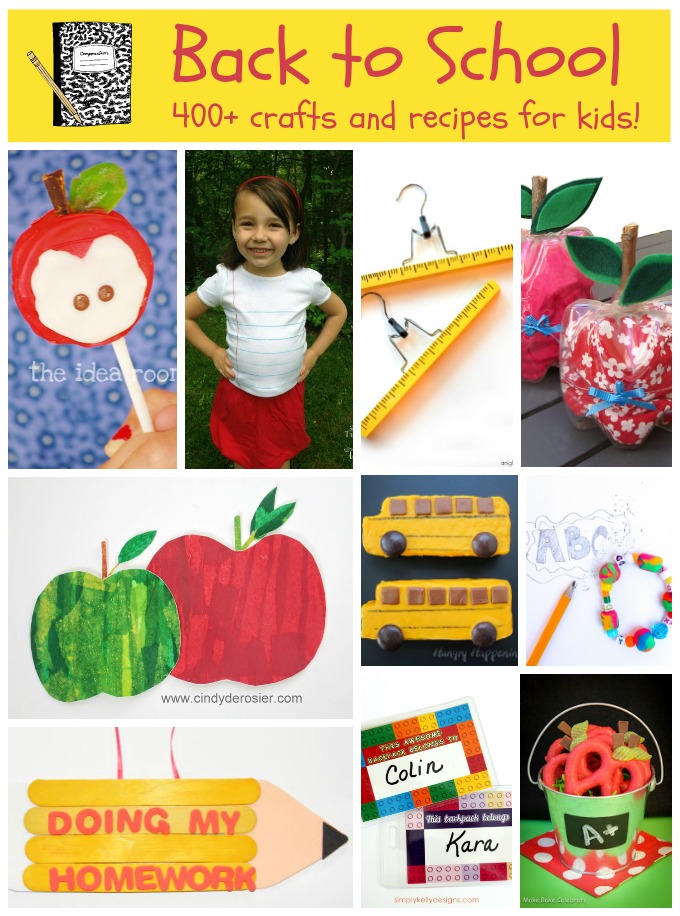 Back to School Crafts
1. Pencil Door Hanger – This clever craft lets others know that you are focused on homework and do not want to be disturbed. Replace the saying with your favorite teacher's name and it becomes fun wall art for the classroom.
2. Rice Krispie Treat School Buses – This adorable treat is a fun way to celebrate the start of a new school year. Don't forget to bring one as a gift for your bus driver!
3. Eraser Bead Bracelet – This bracelet is made from eraser clay and it actually erases. What a great way to combine function with fashion!
4. LEGO-Inspired Backpack Tag – Create this fun, LEGO-inspired tag for a backpack or lunchbox. It's easy to do and inexpensive.
5. Tissue Paper Apples – Use tissue paper and liquid starch to make cute apples to mark the start of a new school year. Turn them into cards, wall art, or a colorful banner.
6. Binder Paper T-Shirt – Turn a plain, white t-shirt into the perfect outfit for the first day of school. Bring it on the last day and have your teacher and classmates sign it for a fun souvenir of a fantastic school year!
7. School Art Display – If the refrigerator doesn't have enough space to display the kids' masterpieces, create a simple art gallery from pants hangers! They look fantastic lined up down a hallway.
8. Oreo Apple Pops – These cute treats looks difficult to make, but they couldn't be easier! They start with Oreos and only take about 20 minutes total to complete.
9. Giant Pencil Treat Holder – Turn empty Pringles containers into school-themed gifts for a special teacher. What a great way to show your appreciation for all the hard work a teacher does!
10. Plastic Bottle Apple Boxes – Don't throw away empty 2-liter soda bottles! Use them to make these fun apple-shaped boxes, filled with treats for the teacher or anyone else
Don't forget to check out all the back-to-school crafts!