Every birthday party you have yields at the very least, a few sheets of perfectly good tissue paper from inside a gift bag. Not to mention that it's very inexpensive at the dollar store. There are plenty of tissue paper crafts here for you to peruse.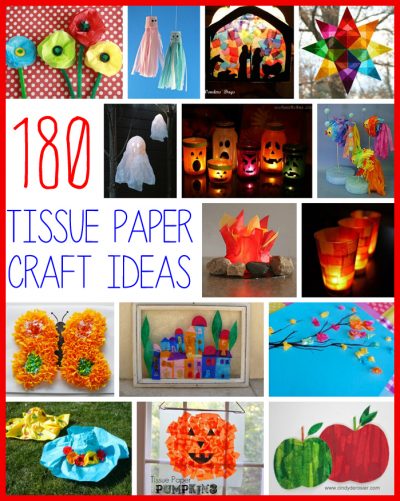 We've chosen some of our favorites below, or you can simple browse all 180+ ideas here!
180+ Tissue Paper Crafts for Kids
See all of the tissue paper crafts here.