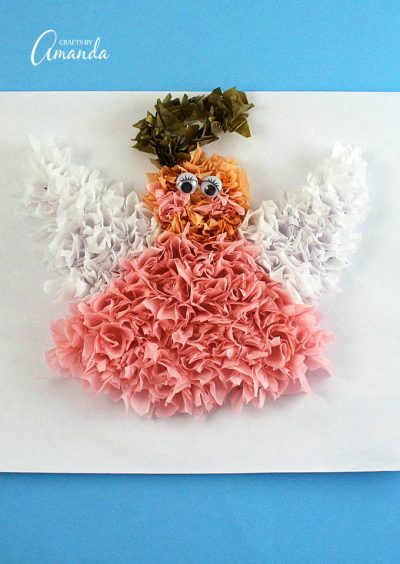 Puffy Tissue Paper Angel
Transform tissue paper into a puffy angel! It's a fun project for Christmas time.
What You Need:
Tissue paper: peach, pink, white, gold
2 Googly eyes
White craft glue
Pencil with eraser
Scissors
How to Make It:
1. Print the angel pattern.
2. Cut or tear tissue paper into squares.
3. Cover the cheeks on the pattern with white glue. Place pencil eraser in the center of a pink square. Wrap the tissue paper around the eraser. Press into the glue on the cheek and remove the pencil, leaving the tissue paper in the glue. Use 3 or 4 pieces for each cheek.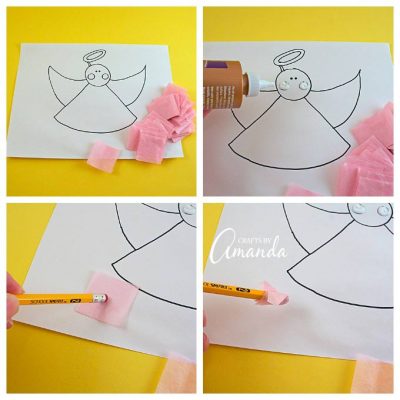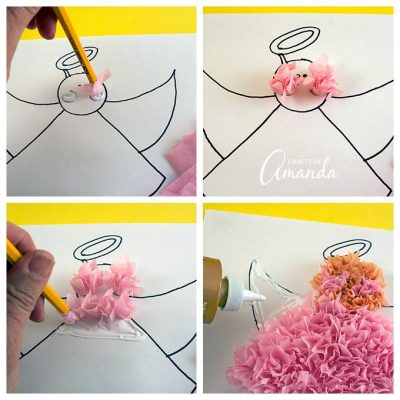 4. Repeat this process for each section of the angel. The dress is pink, wings are white, face is peach and the halo is gold.
5. Glue googly eyes to the face to complete the angel.
Helpful Hint:
To make this project easier for younger children, wad the tissue paper into balls instead of using a pencil. Also, you can skip the step for the cheeks.
This project was created by Amanda Formaro, originally for Kaboose/Spoonful.