Plastic bottles are common in our society, but many more than we realize end up in landfills. Instead of throwing them away, there are lots of crafts you and the kids can make from those plastic bottles!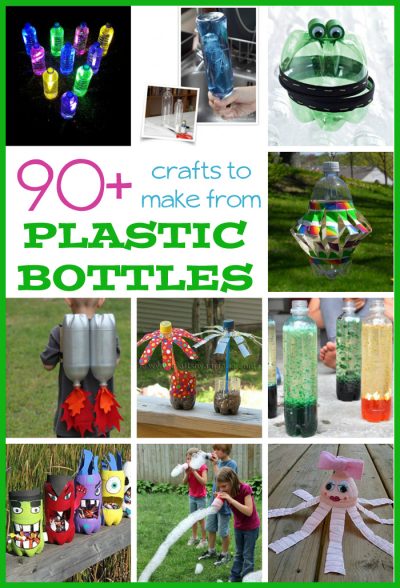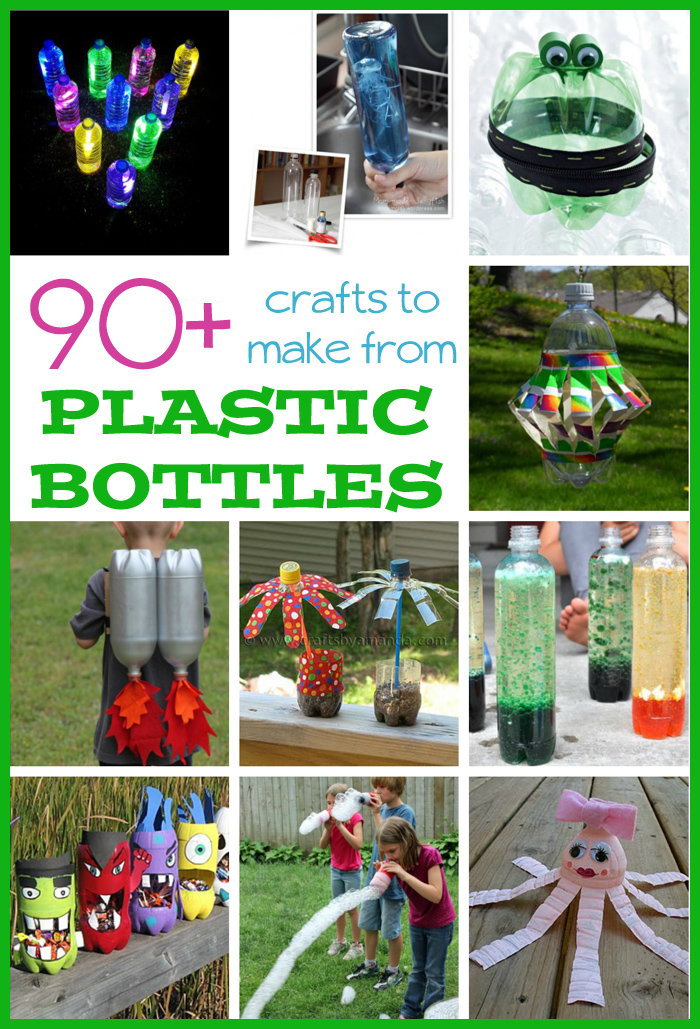 We have collected over 90 ideas and add more each week. Here are some of our favorites, access the full collection at the bottom of this post.
See ALL 90+ plastic bottle crafts by clicking here or check out our other craft collections here.