Get your family into the spirit of the Olympics or throw a fun Olympics-themed party with our creative crafts and recipes! We've collected dozens of Olympics-themed projects that are appropriate for kids from toddlers to teens.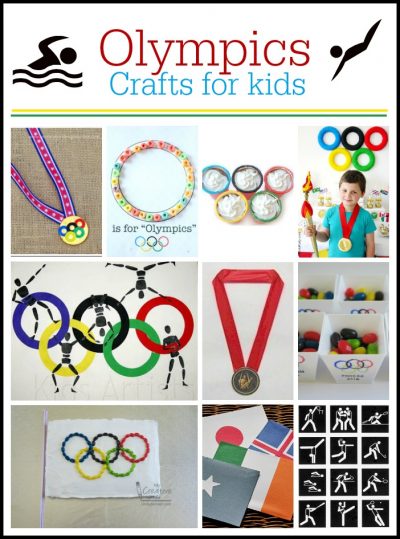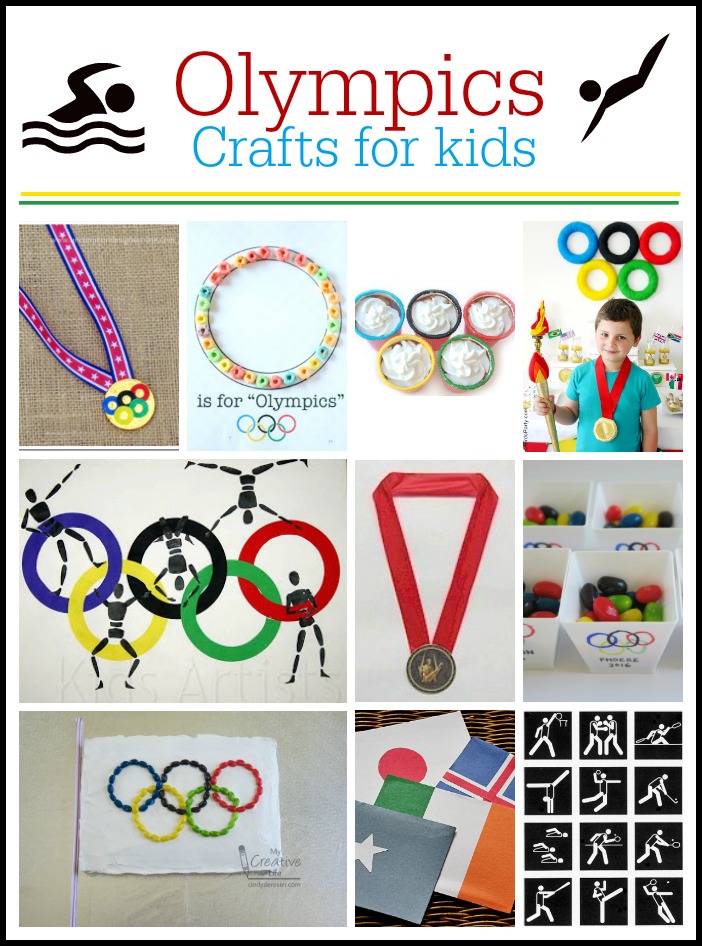 Here are 10 of our favorites. Be sure to check out all the Olympics crafts here at Fun Family Crafts!
Olympics Crafts and Recipes
1. Olympics Athletes Craft – Use your creativity to pose paper athletes on and around the Olympics rings. This is a fun project for an individual or a group.
2. Olympic Flag Cake – Celebrate at an Olympics-themed gathering with this tasty and easy-to-make cake. No cake decorating skills required!
3. Olympics Rings Mugs – Serve refreshing drinks in these festive mugs. Fill them with colorful Kool-Aid for the Summer Games or warm cocoa for the Winter Games!
4. Olympic Memory Game – Test your memory with this fun matching game. The printable pictograms feature all the sports.
5. Plush Olympic Torch and Medal – Take your backyard Olympics to the next level with this fabulous plush torch and medal set! It's an easy sewing project that's suitable for novices.
6. Printable Olympic Medals – Make medals for an Olympics-themed party quickly and easily with this convenient printable. There are six different designs.
7. Olympics-Themed Treat Cups – Give out Olympics treat cups as a party favor. They're filled with colorful candies that match the rings of the Olympic flag.
8. Country Flag Flashcards – Turn cereal boxes and construction paper into flags. Then use them as flashcards to see how well you know the flags of the world!
9. O is for Olympics – Young children will enjoy this simple activity that helps develop fine motor control. Expect some of the cereal to be gobbled up before it makes it to the paper!
10. Olympic Gold Medal Treats – With a few simple supplies, a chocolate coin can become an Olympic gold medal. It's a craft and a party favor all in one!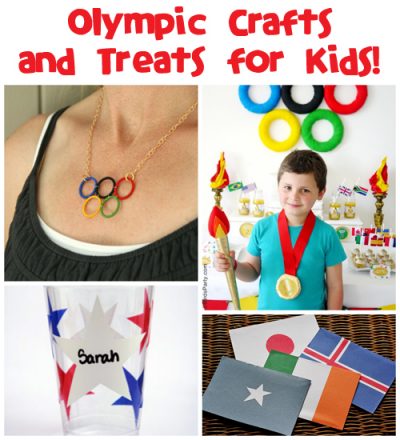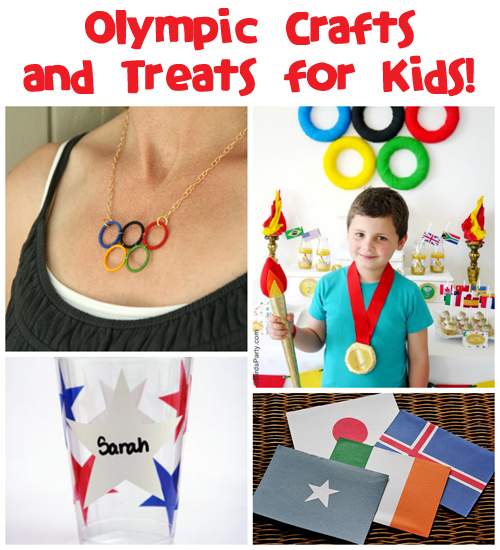 Be sure to check out all the fun Olympics crafts and recipes!