This post brought to you by Cooper Tires. All opinions are 100% mine.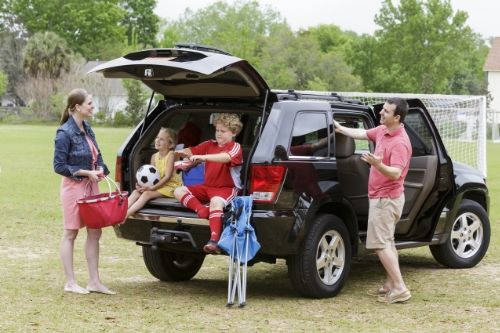 Your kids are important to you, so keeping them safe by making sure you have the right tires is top priority. Cooper Tires is having a Spring Savings Event where you could be eligible to receive up to an $80 Visa® prepaid card when purchasing a new set of four qualifying Cooper tires through participating dealers in the U.S., Canada, the District of Columbia and Puerto Rico.

-CS4 Touring
-Discoverer CTS
-Cooper Zeon RS3-S and RS3-A
-Discoverer H/T
-Discoverer HTP (Available only at select U.S. retailers.)
-Discoverer LSX and LSX Plus (Available only at select U.S. retailers.)
Are you planning a family trip this summer? Maybe you're headed to Disney World or to see the grandparents and you've decided that a road trip is the best way to go! After all, it's great to have your car with you when you're on vacation. Making sure you're family is safe and sound is a top priority. Inspecting your vehicle before a trip is a must, but getting a tune up and topping off the fluids is only part of it. Checking your tires for wear and tear is imperative.
Things to look for include low air, worn edges, worn treads, uneven wear and tear, and bald spots. Also, listen while you are driving. Tell tale signs include whining or thumping noises or squealing around curves.
Think about it. Your tires are what stand between you, your family and the road. You need dependable tires that will keep your precious family safe and sound. So be sure to check out the Spring Savings Event and make sure your car is properly equipped so you can enjoy your vacation worry free.