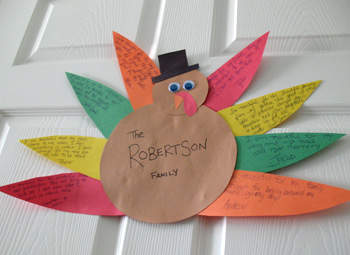 Family Thank You Turkey
This is great activity for all members of the family. Create this cute turkey and have each family member write what they are thankful for on the feathers.
What You Need
Construction paper: brown, orange, red, green, yellow, black
Scissors
White craft glue
Googly eyes
Pen
How You Make It
1. Cut a large circle (body) and a smaller circle (head) from brown construction paper. Glue the head onto the body.
2. Cut out an orange beak and red wattle and glue them in place.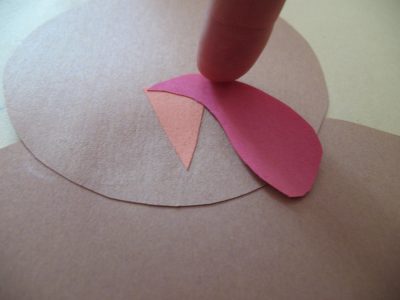 3. Cut a hat from black construction paper and glue it in place. Add googly eyes.
4. Write your family's name on the turkey.
5. Cut out turkey feathers in a variety of colors. Have each person write what they are thankful for on a different feather.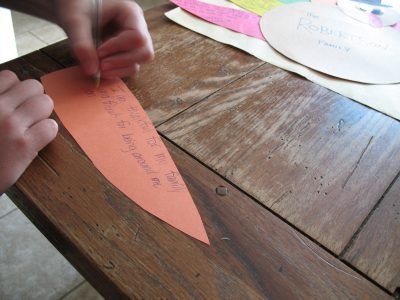 6. Glue the feathers behind the turkey's body.
This project was created by Amanda Formaro, originally for Kaboose/Spoonful.