Do you kids love playing with a creating things from homemade play dough and making clay crafts? We have collected over 200 projects and dough recipes to keep your kids creating, exploring and investigating! From making your own play dough, salt dough, cloud dough and others, to creating animals, flowers, beads and more – there are plenty of craft projects here for you to enjoy. Be sure to browse the other categories while you are here as well!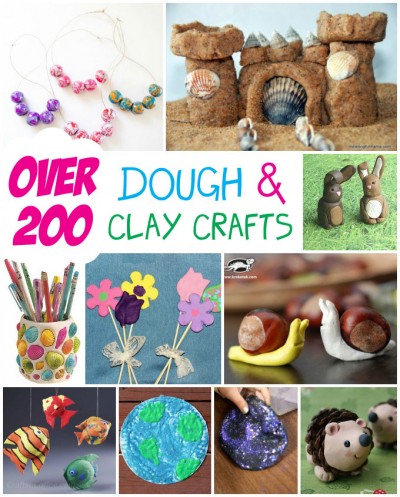 Below are ten of our favorites, but you can find all 200+ dough & clay crafts and recipes here.
Dough and Clay Crafts
Click here to see all 200+ craft ideas. You will find homemade recipes for all sorts of doughs, slime, flubber and more. Learn how to create shapes using cookie cutters, ornaments for Christmas, decorate items or just play and have fun!