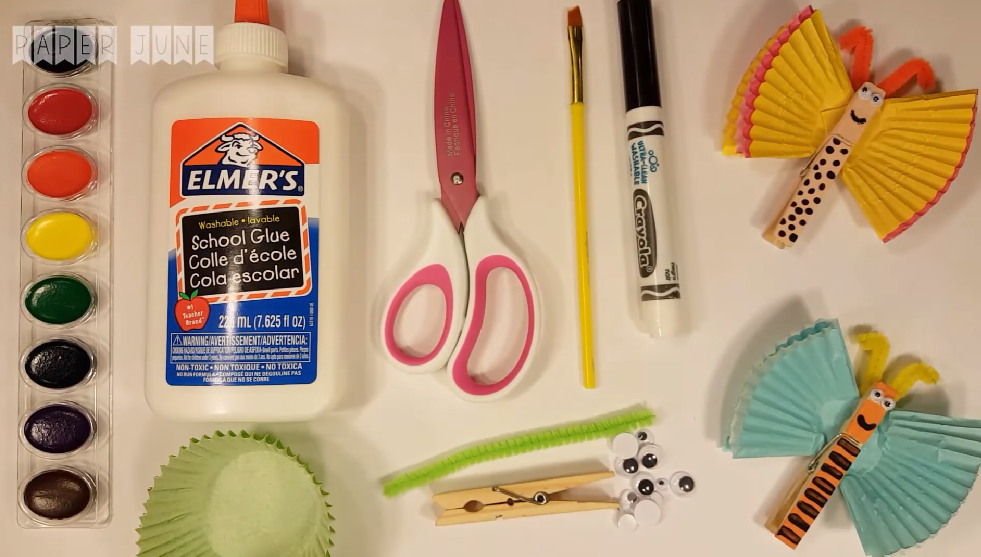 Cupcake Liner Butterfly
This easy cupcake liner craft is fun for little hands and growing minds!
What you need:
Glue
Scissors
Paint
Paintbrush
Marker
Pipe cleaners
Cupcake liners
Googly eyes
Clothespin
Instructions:
Paint a clothespin on both sides with the color of your choice and set aside to dry.
Fold a cupcake liner in half and then once again, creating a wing-like triangle shape. Repeat for 2nd wing.
Apply a dot of glue on the inner points of the wings and glue both wings together.
When the paint has dried, close the clothes pin where the two wing points meet.
Apply two dots of glue at the top of the clothes pin and place two googly eyes. Set aside to dry.
Cut a pipe cleaner down to 3 inches long. Bend the pipe cleaner in half and open slightly to create a "V" shape. Bend the tips of the "V" downward to create the butterfly's antennas. Close the bottom of the "V" inside of the top of the clothes pin. No glue needed.
Use a marker of any color to draw a mouth on the clothes pin. Add any designs you wish to the body! Stripes, polka dots, etc.