This easy crow craft is a great fall project for the kids. Make a fun magnet to use on the fridge or give to a teacher or parent for their filing cabinet! This crow magnet is perfect for holding your autumn drawings and coloring pages or for displaying those good grades!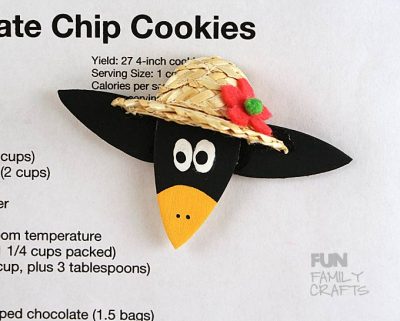 Crow Craft – make a fun magnet
Even though this bird is not a "fall only" bird, we often associate them with the fall season. Just like a cardinal is not only a winter bird! Crows are seen more often in the fall because they are joining together after the summer season to get ready for the coming winter. Creating a crow craft is a fun way to talk to kids about this bird and some of its habits.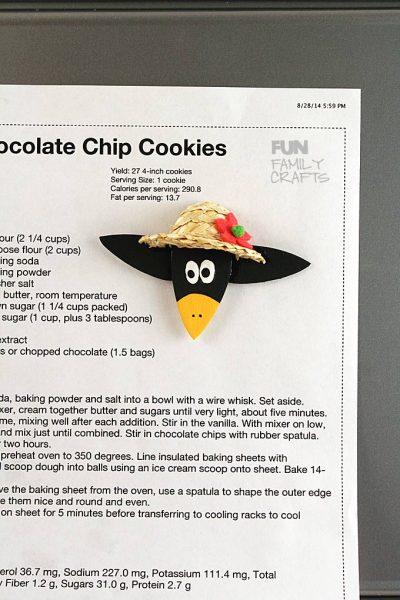 Fun Crow Facts:
Have you ever noticed that during springtime crows are rather raucous and noisy, then not long after they become very quiet? That's because the female crows are very noisy while nesting, but once they lay their eggs both mom and dad quiet down so they don't give away the location of their nest.
Have you ever heard of a "roost"? Crows join together in the fall and winter months as large groups and sleep together. This is called roosting. The group disperses in the spring during mating season.
Crows eat whatever is available to them, including fruits, vegetables, insects, eggs, and yes, even dead animals.
(source)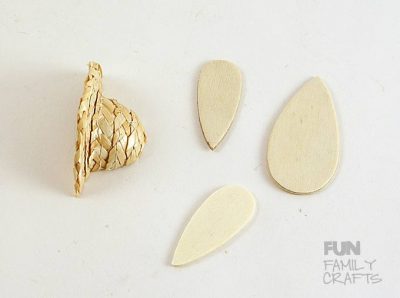 There are affiliate links in this post. If you happen to click and buy something I will earn a small commission. Thank you!
Supplies you need for this crow craft:
What you do:
NOTE: If you prefer, you can use googly eyes instead of painting them on.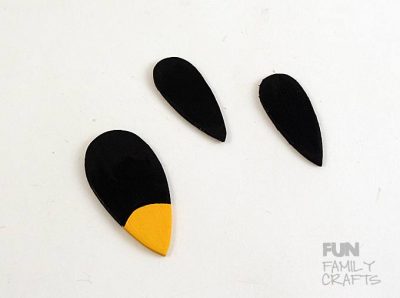 Paint the two smaller teardrop wood pieces black. Using the pattern as a guide, paint the larger one black at the rounded end and down to the beak. Paint the pointed end dark yellow.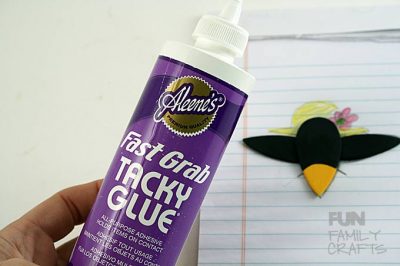 Just so you can visualize where the wings should go, place them on top of the pattern.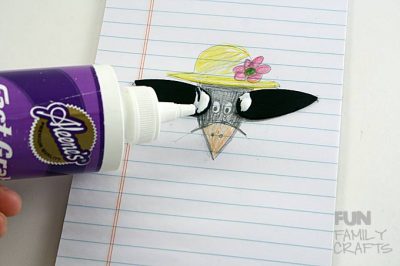 Lift the larger teardrop off and add glue to the round end of the wings.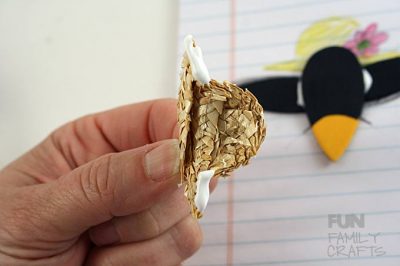 Place the head back on top of the wings. Cut the hat in half and add glue to the rim ends.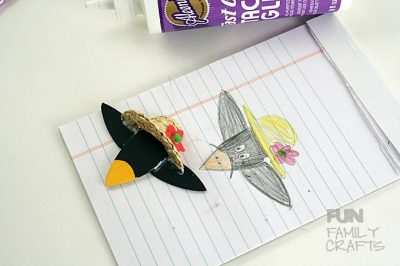 Let the glue sit for about twenty minutes.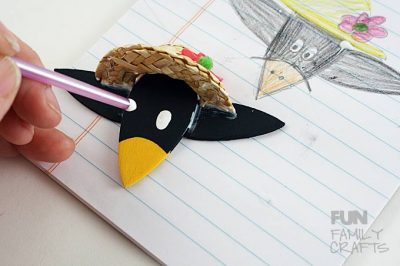 Dip the handle end of your paintbrush into the white paint and use it to "draw" two ovals onto the face for the eyes.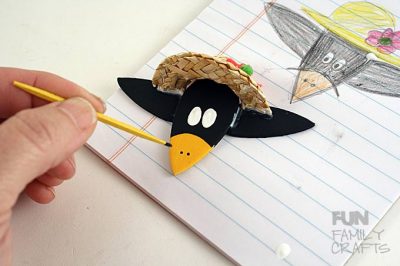 Use a toothpick dipped in black paint to add the nostrils in the beak.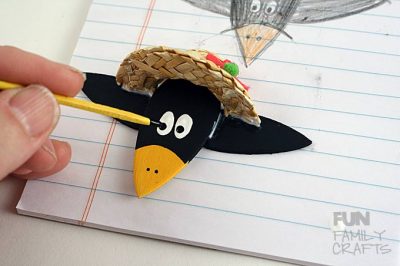 When the white paint has dried, cut the pointy tip off of a toothpick and dip it into black paint. Add the pupils to the whites of the eyes.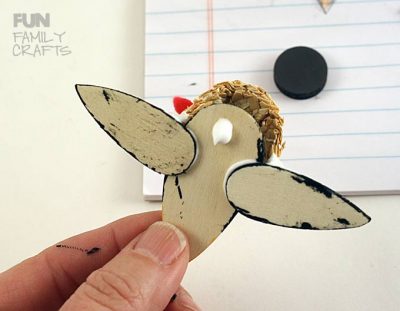 Once the eyes have dried completely, add some glue to the back and attach the magnet.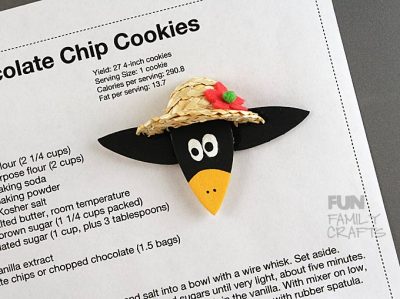 Hope you enjoyed this project, have fun!
If you'd like that Chocolate Chip Cookie recipe that the crow is holding on the fridge, click here!

Get the instructions for ––> Crow Magnet