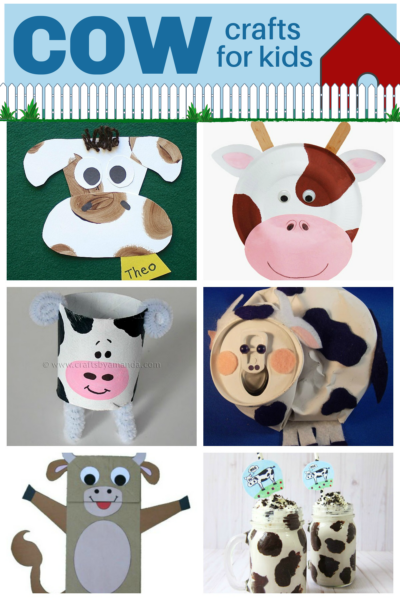 Who knew!? There's a Cow Appreciation Day! And it falls on July 18th. Here's a great opportunity to teach kids about an animal that has been part of our heritage for many, many years. Check out six of our favorites below, then go see all of the cow crafts and recipes.
Cow Crafts for Kids
1. Paper Plate Cow – Follow the directions to make an adorable cow using a paper plate and craft sticks.
2. Friendly Cow Craft – Use construction paper and paint to make your own cow. This is great for developing motor skills.
3. Cookies and Cream Mooshakes -Decorated to look like cows, these aren't just milkshakes… they're MOOshakes!
4. Cardboard Tube Cow – Raid the recycling bin to make a cow from a cardboard tube. So cute!
5. Soda Can Cow – Here's another project from the recycling bin. This cow is made from a smashed aluminum can.
6. Paper Bag Cow Puppet – Turn a paper bag into a friendly cow, then use it to put on your own puppet show.
Don't forget to check out all the cow crafts and recipes we have for you!