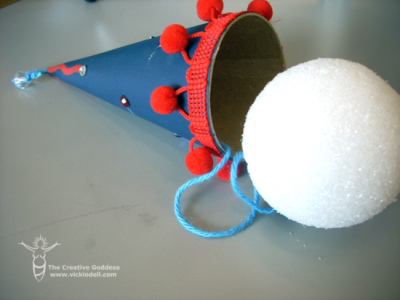 Cone and Ball Clown Game
This clown-themed game is a lot of fun! Give it a try!
What you need:
7"x3" Paper Mache Craft Cone
Red 1 ¼" Ball Fringe
Paint- Americana Navy Blue and True Red
12 mm Faceted Crystal – or any large bead
Delft Blue Sugar N' Cream – or any available yarn
7mm Round Rhinestone
¾" Toy Wheel
Foam Brush
3" Styrofoam Ball
To begin, paint the cone and set it aside to dry.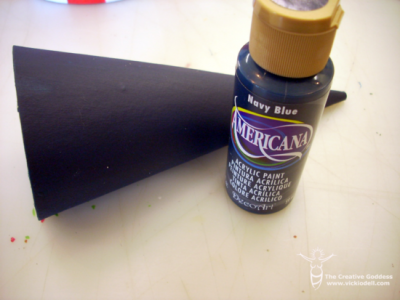 Paint the toy wheel and let it dry. Add decorative paint to the bottom of the cone and add ball fringe and gems.
Cut yarn to about 18". Thread the yarn through the cone. This can be kind of tricky but I used a paper clip, unfolded it and folded it in half to help me thread the yarn through some of the cones.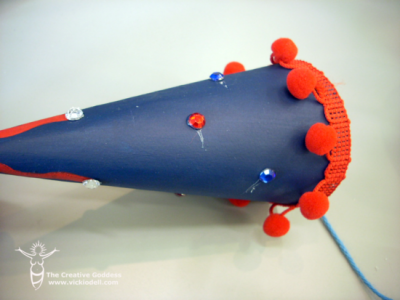 Put the Faceted Crystal on the yarn (on the outside bottom of the cone) and tie a knot.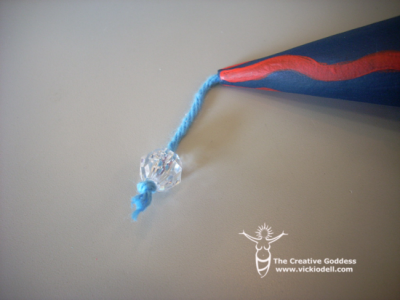 Thread the other end of the yarn, at the top of the cone, through the toy wheel and glue the yarn to the back of the wheel.
Push the toy wheel into the Styrofoam ball and glue in place.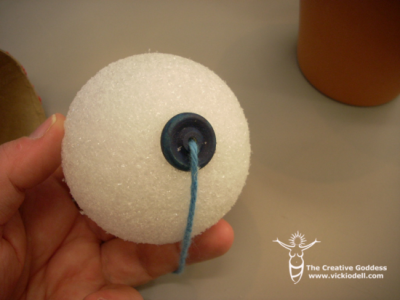 Now toss that ball up into the air and catch it with the cone!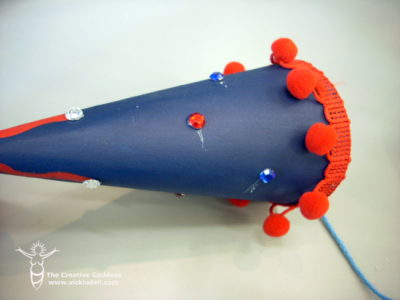 How many tries did it take you to catch the ball?
About the crafter
Vicki O'Dell "The Creative Goddess" is a professional designer, presenter, teacher, social media marketer, and writer specializing in the craft and creative lifestyle industries. Vicki has created for craft industry catalogs, trade shows, retail advertising, store displays, trade websites, art and craft fairs and blogs. Her interior design work has been on television for DIY, HGTV, and Public Television. She has also done behind the scenes video work for Office Max, The Ohio Lottery and others.