This post brought to you by Comfort Zone® products. All opinions are 100% mine.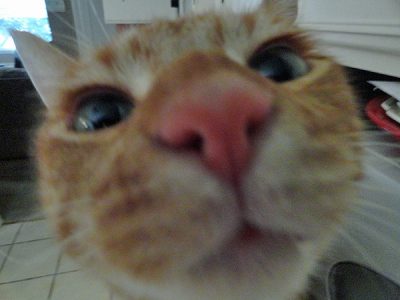 Pets. They are an important part of our lives. Many of us have them, and many of us observe behavior issues and have to learn the right ways to correct them. In this house we have several cats. They are very much a part of our family and we love them tremendously!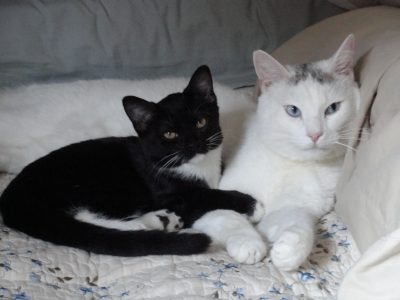 Pets can feel stress just like humans can. While we may not realize it, things that are normal to us may be very stressful to purr beloved animals. Think about the holidays when family and friends come to visit. Just because we know these people doesn't mean our pets do! Having a bunch of strangers parade around their home can really disrupt their regular routine and cause them to feel on edge.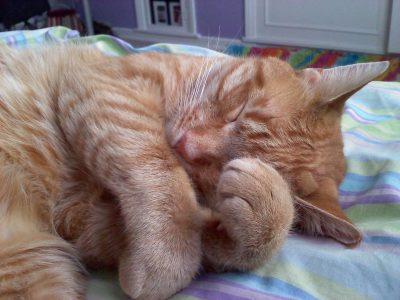 Stress can cause your cat to misbehave. Maybe they've started scratching the furniture or marking their territory when family comes to visit.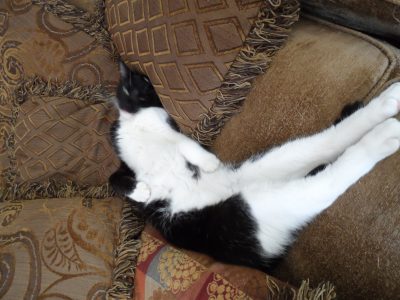 Comfort Zone® with Feliway® products help reduce stress-related behavior in cats by mimicking their natural pheromones that help them feel calm and comfortable in their environment.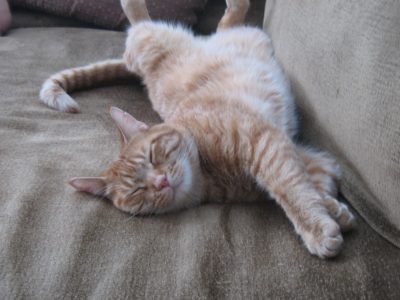 I used the Comfort Zone® Feliway® Diffuser for over a month. It continuously releases an odorless vapor that mimics the soothing feline facial pheromone. I plugged it into the wall in the hallway where my cats like to lay.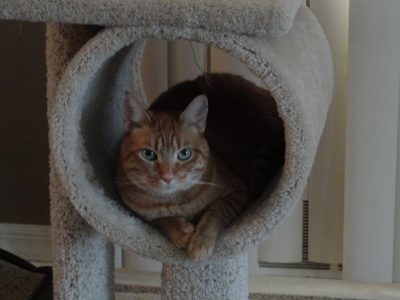 I did notice a decrease in scratching the furniture, but not much else. There's one corner of the couch that for some reason, the cats go to town on! While I was using Comfort Zone® with Feliway® the amount of scratching taking place was significantly lower.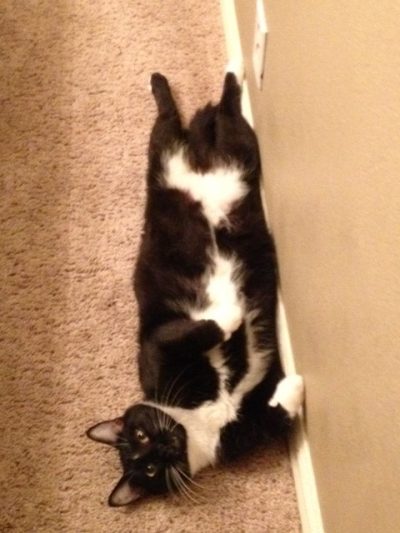 I also noticed one of my cats camping out by the diffuser quite a bit. He loves to lay on his back and he would lay within 6 inches of the wall plug with the diffuser.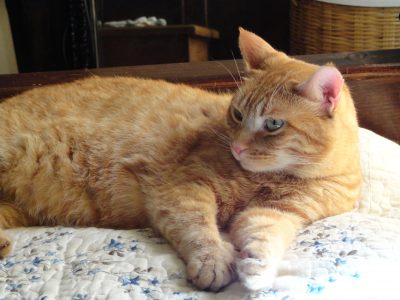 I used Comfort Zone® with Feliway® Spray to cover the section of the couch where they were prone to scratching and it really seemed to help quite a bit.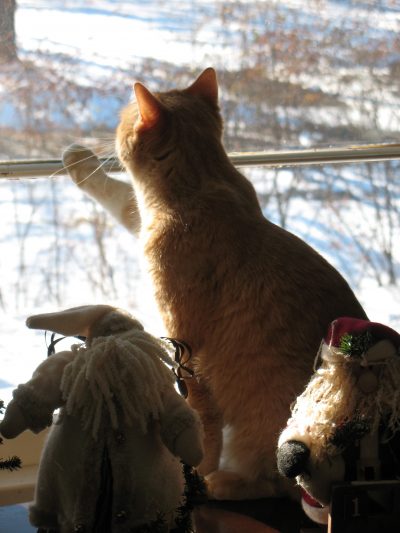 We have another cat who refuses to get along with the others and spends most of his time outside, only coming in to eat and have a nap. I had hoped that the Comfort Zone® with Feliway® Diffuser would have helped bring some harmony to that situation. They do say that it's great for use in multi-cat households to help keep them all relaxed around each other. Alas, it did not seem to make a difference with Toby.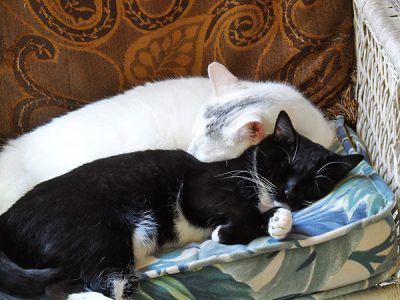 All in all though I would say that it was a positive experience and a helpful product.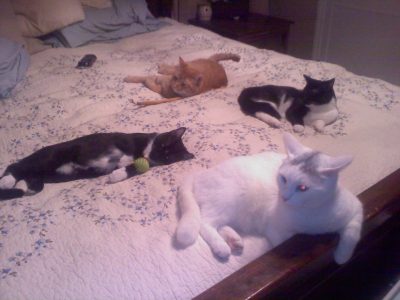 My cats are quite comfortable around each other and there aren't a lot of changes around here, so I guess they just aren't as stressed as some pets may be.
You may want to check out their Facebook page for tips and more about your cats!