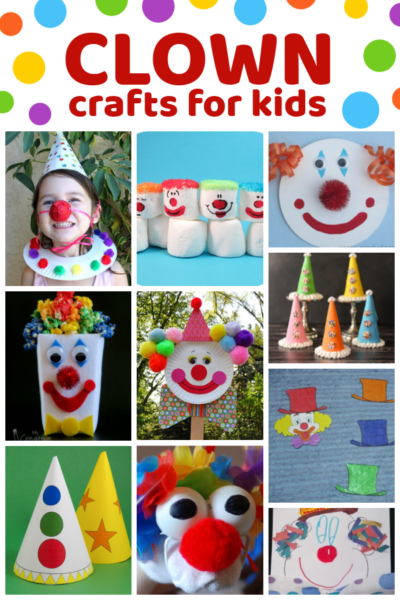 Clown Crafts for Kids
Clowns are colorful, full of fun and joy, and invoke smiles in children everywhere. The first week of August celebrates National Clown Week, but they are a great craft subject to make any time of the year. Clowns are most commonly known for their slapstick antics at the circus, and for entertaining fans and saving the lives of bull riders in a rodeo. But did you know that clowns date back as far as 2400 BC during the Fifth dynasty of Egypt? If you'd like to make some clown crafts, be sure to browse our always growing collection! We've listed ten of our favorites below.
Remember – we have even more ideas for fun clown crafts for kids, so be sure to check them out!