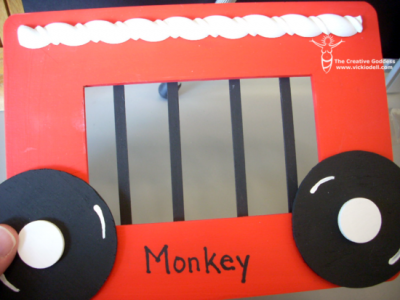 Circus Train Car Frame
Create a fun circus-themed frame for photos of the kids being their silly selves!
Supplies:
3 ½" x 5" photo frame
Paint – Americana – True Red, Snow White, Black
1 1/8" wood circle -2
3" wood circle – 2
1/16" x ¼" x 24" basswood -5
Foam Brushes
Cut 5 pieces of the basswood to 3 ¼" (or so that they fit into the inside portion of the frame). Cut the rope trim to 8".
Paint the frame red, the large wood circle and basswood pieces black, and the smaller wood circle and rope trim white. Let dry.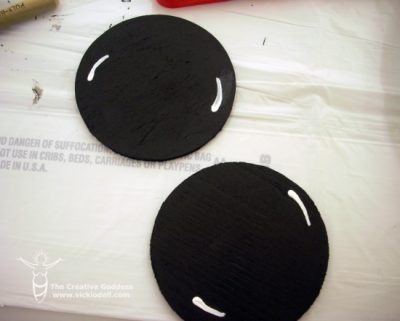 Referring to the photo, add white marks to the black wheels.
Glue wheels together by gluing the small white circle to the center of the black circle.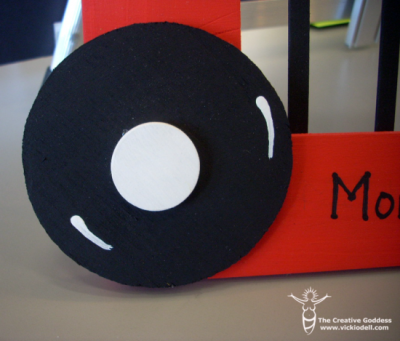 Glue the wheels in place with the frame standing so that the wheels sit at the bottom of the frame. If the wheels extend too far past the bottom of the frame, your finished frame won't sit evenly.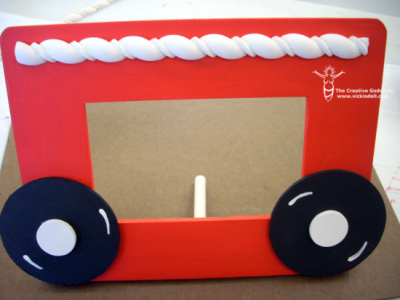 Glue the trim to the top of the frame, then slide the basswood boards into the frame and glue. All that is left is to write MONKEY or the name of another animal at the bottom of the frame.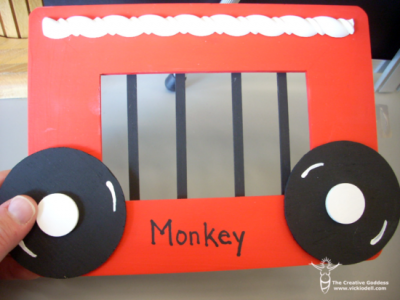 About the crafter
Vicki O'Dell "The Creative Goddess" is a professional designer, presenter, teacher, social media marketer, and writer specializing in the craft and creative lifestyle industries. Vicki has created for craft industry catalogs, trade shows, retail advertising, store displays, trade websites, art and craft fairs and blogs. Her interior design work has been on television for DIY, HGTV, and Public Television. She has also done behind the scenes video work for Office Max, The Ohio Lottery and others.