Chinese New Year starts anywhere from late January to mid-February, according to the Chinese calendar and the new moon. Each year the animal zodiac changes and runs through the twelve different animals. Those animals include rat, ox, tiger, rabbit, dragon, snake, horse, goat, monkey, rooster, dog and pig.
Here is a calendar of zodiac animals from Apples 4 the Teacher to determine what is being honored in the current year. Chinese New Year ends with the Lantern Festival. Check out all of our Chinese New Year crafts and recipes to celebrate this important holiday!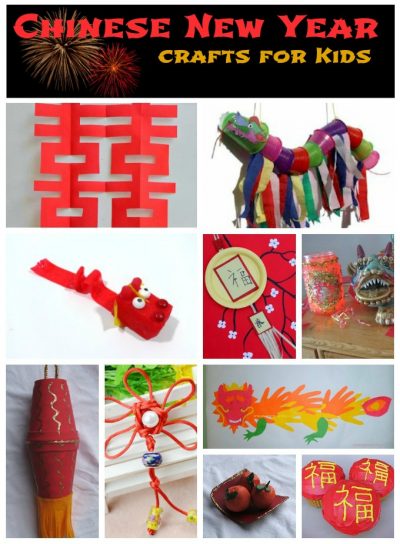 Chinese New Year Crafts and Recipes
Here are 10 of our favorite projects for Chinese New Year. You can see all 50+ ideas here, or search for the individual animals using the tags above.
1. Printable Double Happiness Template -Use the printable template to cut Xi, the Chinese character that means double happiness. It's a wonderful project to celebrate the New Year or any time you wish someone double happiness.
2. Chinese New Year Paper Plate Lantern – Wish someone good fortune with this fun and festive paper lantern craft. All you need are paper plates and a few other basic craft supplies.
3. Salt Dough Oranges – Because the word 'orange' sounds like 'Ji' (good luck), it is customary in some parts of China to present oranges to friends and relatives. This craft sends the message of good wishes for the coming year.
4. Chinese Dragon Treats – Rice Krispie Treats, fruit leather and candy come together to make these adorable Chinese Dragon Treats. What a fun way to celebrate Chinese New Year!
5. Handprint Chinese Dragon – Celebrate the Chinese New Year with a brightly-colored handprint dragon. Cut out the handprints from colored construction paper or stamp them directly on paper with paint.
6. Good Fortune Cupcakes – Red symbolizes fire that scares away evil spirits and the writing on the cupcakes represent good luck. These tasty treats are perfect for a Chinese New Year celebration.
7. Chinese Dragon Puppet – Plastic cups and streamers come together to make this really fun Chinese dragon puppet. It's a great way to decorate for the new year.
8. Chinese New Year Lanterns – Turn empty glass jars into beautiful lanterns to light for the new year. They're so pretty and cost practically nothing to make.
9. Decorative Flower Knot – Celebrate Chinese New Year by trying this traditional knot-tying craft. It symbolizes prosperity and success and makes a lovely decoration.
10. Chinese Red Lantern – Create a fun lantern decoration using foam cups. Dress it up in red and gold, then display it for all to see.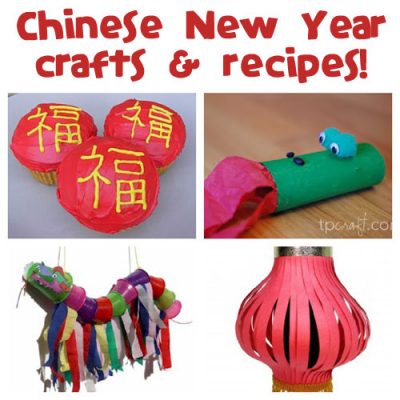 Remember to check out all the Chinese New Year crafts here!