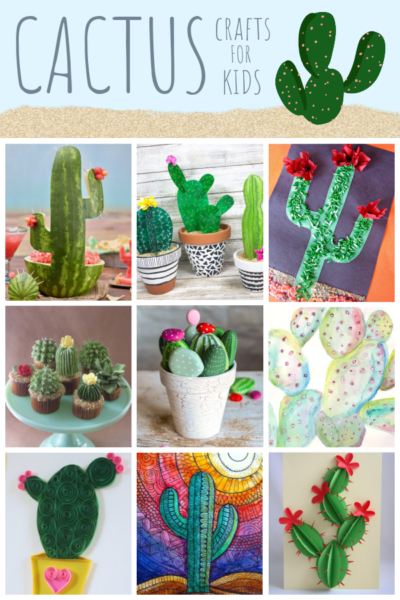 Did you know there is a National Cactus Day? It's celebrated each year on May 10. Cactus crafts are also fun for Cinco de Mayo, summer, or during a study of the desert. We've gathered all of the best cactus crafts for kids. You'll find find ten of our favorites below.
Cactus Crafts for Kids
Don't forget to check out the rest of the cactus crafts for kids. You're sure to find a lot of fun options kids will love!