A bumble bee for Halloween… could there BEE any cuter costume?! A bumble bee costume is great for boys or girls. We've gathered some of our favorite homemade bee costumes, including some that require sewing skills and others that are completely no-sew. Read on!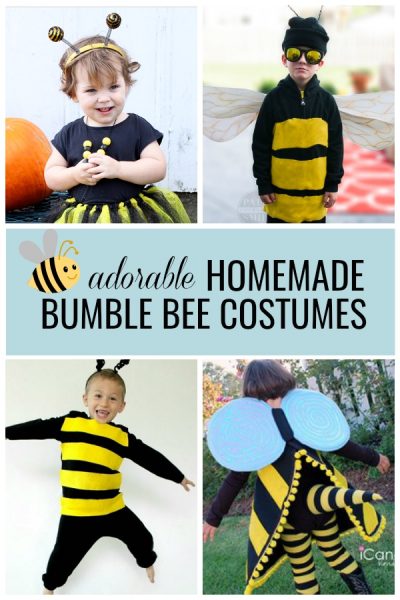 Felt Bumble Bee Costume
From: iCandy Homemade
This adorable costume is as cute in the back as in the front. Just look at that epic stinger! The main part and the wings are sewn from felt and the pattern makes it easy to do.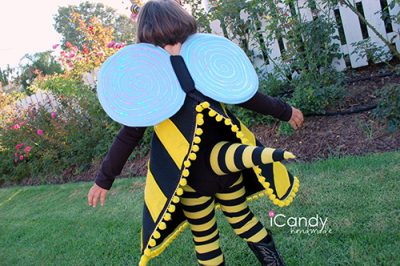 No-Sew Last Minute Bumble Bee Costume
From: Sugar Bee Crafts
This bee costume really is quick and easy. String some beads, tie some tulle, add some accessories, and your little one is ready to trick-or-treat! Little girls can't resist a twirly skirt like this, so expect lots of post-Halloween dress-up play.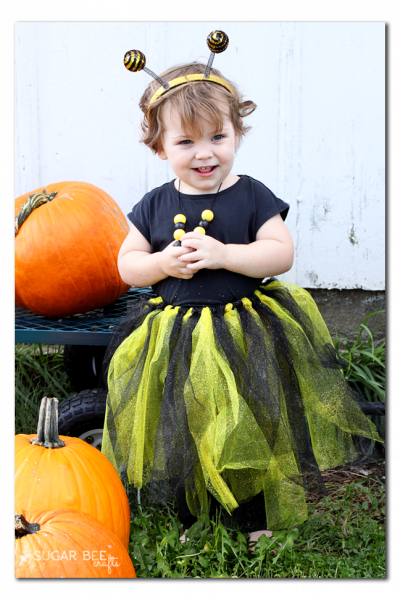 Easy Bumble Bee Costume
From: Paint Yourself a Smile
There's no doubt about it – this bumble bee costume is cool! If you're looking for a boy-friendly bee costume, this is for you. Best of all, the sweatshirt, sweatpants, and hat are not damaged by their temporary apian transformation.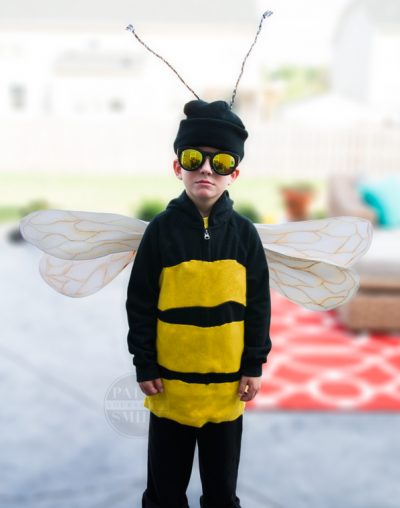 No-Sew Bee Costume
From: Ginger Snap Crafts
This clever bee costume comes together quickly with the help of a glue gun. The bubble wrap wings are such a fun touch.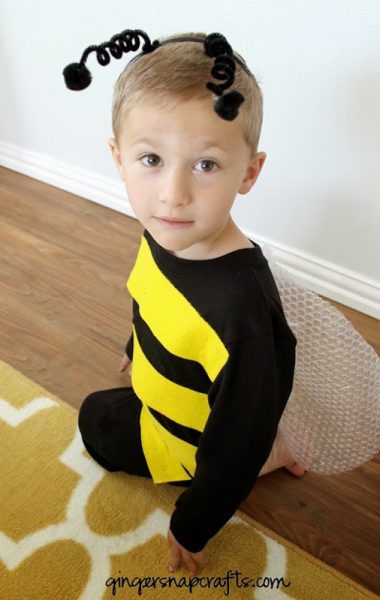 With all these cute options, have we convinced you to BEE a bumble bee this Halloween? If so, be sure to share a photo of your little bee. If you want to round out the fun, we have over 30 fun bee crafts and recipes for kids!