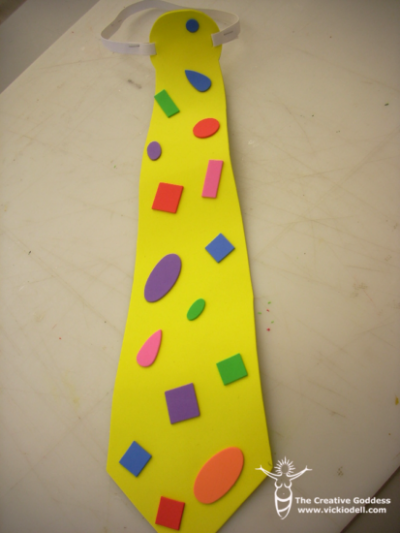 Big Clown Tie
Dress up like a clown with this oversized tie! Anything goes when it comes to the colors and embellishments.
Supplies:
¼ inch elastic
Sheet of craft foam – 11″ x 14″
Craft Foam Stickers, markers, flat stickers, or other embellishments
Thread or stapler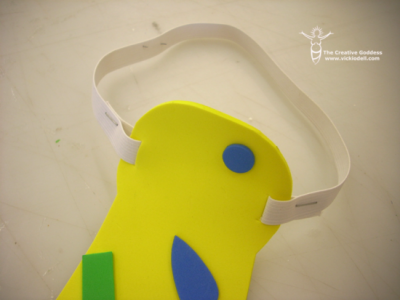 To make the tie, cut a tie shape out of an 11″ by 14″ foam sheet. Cut the elastic 14" – 18" to fit loosely around the neck. Make a slit in each side of the top of the tie to thread elastic through. Staple, tack with needle and thread, or glue the ends together.
Decorate with foam stickers or other embellishments that you have on hand. That's all there is to it!
About the crafter
Vicki O'Dell "The Creative Goddess" is a professional designer, presenter, teacher, social media marketer, and writer specializing in the craft and creative lifestyle industries. Vicki has created for craft industry catalogs, trade shows, retail advertising, store displays, trade websites, art and craft fairs and blogs. Her interior design work has been on television for DIY, HGTV, and Public Television. She has also done behind the scenes video work for Office Max, The Ohio Lottery and others.