Did you know that Bean Day falls on January 6th? For much of the country, the beginning of January is pretty darn cold and most kids will be stuck inside. We've put together a fun collection of bean crafts for you and the kids to make on a cold, wintery day!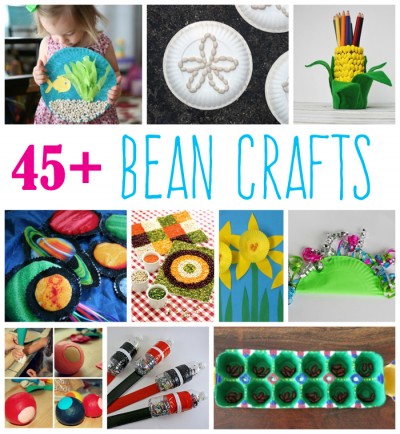 Fun Fact: According to Holiday Insights, the originator of Bean Day is Paula Bowen. She is claimed to have said that because January is so bleak and the month was low in holidays that we needed a special day to celebrate the bean. It's also said that Paula's father was a Pinto bean farmer.
Below are some bean crafts we've hand picked for you. But you can see them all here.