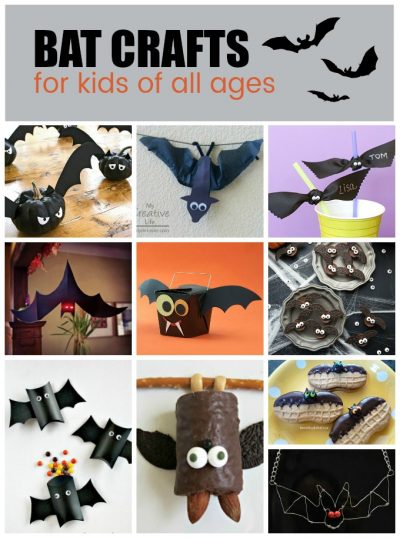 Bats are amazing in so many ways! Bat crafts are most popular at Halloween, but they are great for a mammal unit or to pair with a trip to a zoo. Whatever the reason, you'll find 40+ fabulous bat crafts and recipes here at Fun Family Crafts.
Bat Crafts and Recipes
1. Bat O' Lanterns – Turn mini pumpkins into adorable bats to decorate for Halloween. No carving necessary!
2. Nutter Butter Bats – Nutter Butter bats are as easy to make as they are delicious! They're fun for any Halloween celebration.
3. Bendable Bats – Use pipe cleaners to make hanging bats with wings that you can stretch open or fold closed.
4. Bat Favor Box – Turn a take-out carton into an cute bat-themed favor box, filled with all sorts of treats or toys.
5. Bat Straws – Wide black ribbon, straws, and googly eyes become adorable bats that help guests keep track of their drinks.
6. Mini Bat Treat – These little bats are super cute, made with only four ingredients, and taste great, too.
7. Bat Pendant Necklace – Give wire wrapping a try with bat necklace, made from copper wire, chains and beads.
8. Ho Ho Bat Treat – Turn a Ho Ho and a few other ingredients into a darling bat. It's almost too cute to eat!
9. Spooky-Eyed LED Bat – Create a bat decoration with glowing eyes using small LED lights and a battery.
10. Bat Treat Boxes – Anyone would love to receive one of these cute bats, which are filled with delicious treats!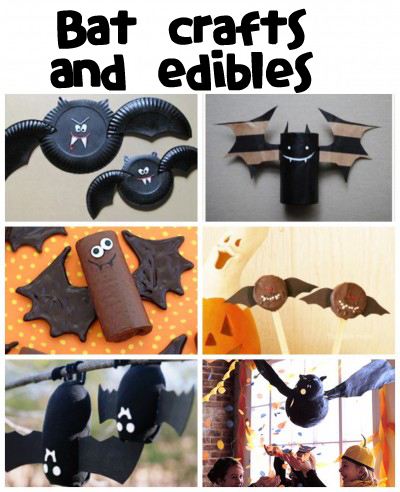 Remember to check out the rest of our bat crafts and recipes. And while you're there, be sure to look through our Halloween crafts, recipes, printables and costumes that are waiting for you!