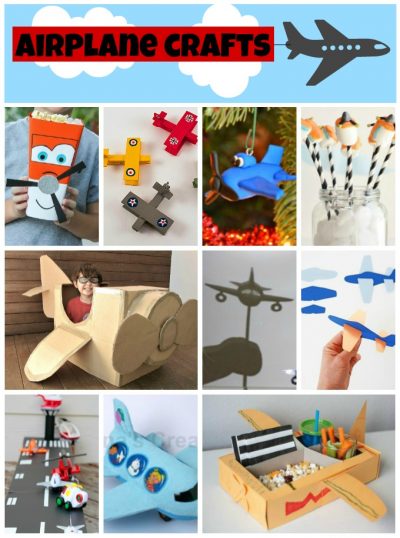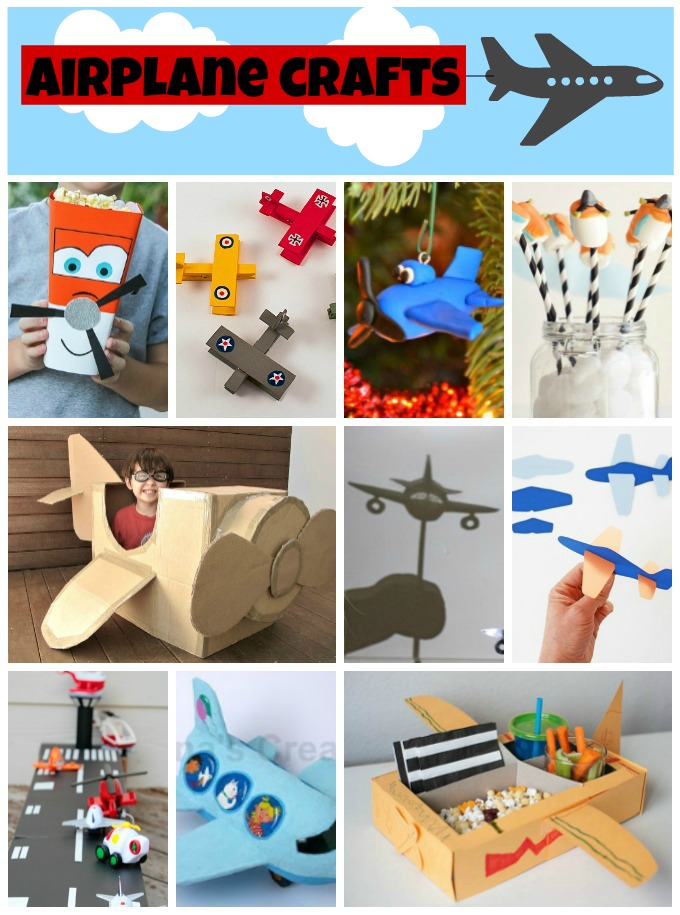 National Aviation Day falls on August 19th and Aviation History Month is in November. In December 1903, the Wright brothers were credited with inventing the world's first successful airplane (although there had been numerous attempts before them). Whether it's August, November, December, or some other time, kids love airplanes. So set aside some time to craft some together! We've gathered some fun airplane crafts to make, including ten of our favorites that we've listed below.
Airplane Crafts for Kids
1. Cardboard Airport – Create an airport out of cardboard for hours of pretend play! You can even add lights, just like at a real airport.
2. Snoopy-Inspired Clothespin Airplanes – These clothespin airplanes are inspired by everyone's favorite beagle, Snoopy! Make the planes, then help Snoopy battle the Red Baron.
3. Airplane Ornaments – Use clay to make adorable airplane ornaments that look like the lovable characters from Disney's Planes.
4. Airplane Movie Snack Tray – Turn an empty cereal box into a snack tray, perfect for Family Movie Night or a slumber party.
5. Cardboard Box Plane – Cardboard boxes become an airplane that any little pilot would be thrilled to fly!
6. Paper Mache Airplane – Transform 2-liter bottles into fabulous airplanes using paper mache.
7. Airplane Shadow Puppet – This airplane shadow puppet lets imagination soar! Kids will love watching an airplane fly across their bedroom ceiling.
8. Paper Plane Toy – The printable template makes creating and flying your own paper plane toys so easy.
9. Disney Planes Popcorn Boxes – Turn ordinary popcorn containers into the beloved Planes characters, Dottie and Dusty Crophopper.
10. Airplane Marshmallow Pops – Create yummy airplane marshmallow pops for a themed party or celebration.
Don't forget to check out the rest of the airplane crafts for kids!